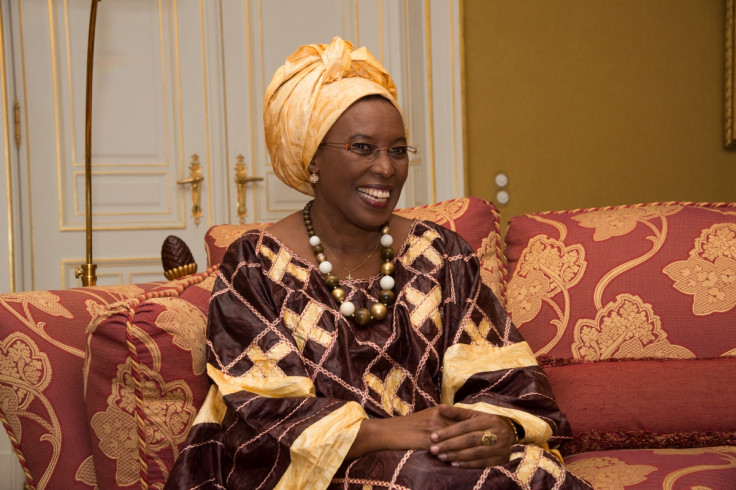 A Burundian activist credited with saving the lives of some 30,000 children is among four humanitarians nominated for a new award created to acknowledge the work of individuals who put their lives on the line to help others. Marguerite Barankitse, who started sheltering orphans regardless of their ethnicity during the bloody civil war that tore up her country in the 1990s, has been shortlisted as a finalist for the annual Aurora Prize in memory of the Armenian genocide.
Other nominees are; Tom Catena, an American who is the only doctor serving an embattled community of more than half a million people in Sudan; Syeda Ghulam Fatima, a Pakistani labour activist fighting modern slavery; and Father Bernard Kinvi a catholic priest who protected Muslims and Christians during infighting in the Central African Republic.
All four have been described as by the selection committee as "unsung heroes", relatively little-know people who took a stand amid difficult circumstances having a huge impact on the lives of others."They have found the courage to fight against injustice and violence inflicted upon those most vulnerable in their societies," said Aurora Prize selection committee member Vartan Gregorian.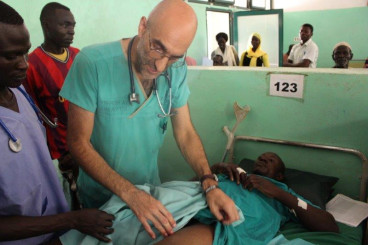 The winner, who will be announced at a ceremony in Yerevan on April 24, will receive a $100,000 (£70,000, €90,000) grant on top of $1m, to devolve to an organisation of their choice. The prize was set up by Gregorian and two other businessmen of Armenian descent, Noubar Afeyan and Ruben Vardanyan, as part of an initiative to celebrate individuals who helped Armenians escape genocide a century ago.
An estimated 1.5 million Armenian Christians were massacred by Ottoman forces between 1915 and 1917, in what many historians say was the first genocide of the 20th century. "One hundred years ago, strangers stood up against persecution on behalf of our ancestors, and today we thank them by recognising those who act in the same spirit in the face of modern atrocities," said Gregorian.
The finalists were selected among hundreds of candidates by a nine-member committee including US actor George Clooney, Nobel laureate Elie Wiesel and former Irish president Mary Robinson. Barankitse's nomination comes at a time of renewed turmoil in Burundi, where deadly violence spread after President Pierre Nkurunziza announced a controversial plan to run for a third term which the opposition has branded unconstitutional. Nkurunziza won the contested elections in July last year but the situation in the country remains unstable.
Fondly referred to as Maggy, Barankitse, from the Maison Shalom and REMA Hospital, has previously received praise and prizes for her commitment to the children of her country. As civil war first erupted in 1993, unleashing a wave of sectarian killings, she hid dozens of her Hutu neighbours despite being a Tutsi.
The group was nevertheless discovered by Tutsi militiamen and to punish Barankitse for what they perceived as a betrayal, stripped and tied her to a chair. She was then forced to watch as they set fire to the shelter and executed those inside. Undeterred she went on to fund a children's shelter and a hospital that has assisted more than 100,000 people to date.