Iwacu press group to file complaint as journalist Jean Bigirimana still missing after 11 days
IBTimes UK speaks to Iwacu director Antoine Kaburahe about missing reporter and father of two
An independent newspaper in Burundi will file a complaint against unknown persons before the end of the week, after one of its journalists, Jean Bigirimana, was allegedly abducted on 22 July, IBTimes UK can reveal.
Burundi's media was among the first casualties of the months of violence that have rocked the country since end of April, after Burundi's main independent radio station Radio Publique Africaine (RPA) was burned down and the government severed the lines of two other key independent stations, Radio Isanganiro and Bonesha FM. In May 2015, IBTimes UK exclusively reported how local journalists had gone into hiding as they feared they were on an alleged hit-list rolled out by the country's government after the failed coup d'etat.
According to his family, Bigirimana was arrested 11 days ago after leaving his home at around 13:00pm (12:00 GMT) for Bugarama, in the central province of Muramvya. Relatives, who went to the scene of the arrest, were told that the young father had been taken away by agents of the National Intelligence Service (Service National des Renseignements, SNR) accompanied by local officials.
Freedom of press in Burundi
The environment for the media in Burundi continues to be hostile, and as many as 100 journalists are now in exile, according to Reporters Without Borders.
The organisation says: "Since early 2015, persecution of the media has been constant and has taken all forms, from judicial harassment to firing with heavy weapons on privately-owned radio stations in order to force them to close.
"Journalists have been jailed arbitrarily and their media outlets have been banned. Those who criticise President Pierre Nkurunziza's very authoritarian and abusive regime are nowadays likely to be beaten or tortured."
Last month, authorities released Radio Bonesha journalist Egide Ndayisenga after he was held arbitrarily without a warrant for two days. The authorities gave no official explanation for either his arrest or his release.
On 1 August, another Radio Bonesha journalist, Boaz Ntaconayigize, living in exile in Uganda says he was stabbed in the capital, Kampala, and recognised two of his attackers as Burundians.
In October 2015, Burundian journalist Esdras Ndikumana, who worked for RFI, testified against the country's secret services, who he claimed beat him hundred of times with iron bars and clubs.
Meanwhile, several Iwacu journalists − one of which had received direct death threats − have already fled Burundi, including Iwacu director Antoine Kabuhare.
Bigirimana's employer, independent media group Iwacu, claimed the journalist had received a call from an officer of the SNR the same day, but that it was not aware Bgirimana had received any death threats.
"We will file a criminal complaint against persons unknown with the Prosecutor of Bujumbura, the competent authorities," Antoine Kaburahe, Iwacu founder and director, told IBTimes UK from Belgium, where he has been in exile since mid-November 2015.
Two lawyers working for Iwacu are expected to file the complaint no later than Thursday (4 August).
A flurry of hypothesis
Originally from the Eastern province of Cankuzo, Bigirimana only recently started working for Iwacu, a press group the regime considers to be the media of the opposition.
A lawyer by training, Bigirimana is described as "an excellent and very hard-working journalist who was pernickety and extremely knowledgeable".
His employer said he spent around four months unemployed after the pro-government radio station Radio Rema FM, for which he previously worked, failed to hire him again when the government re-opened it in February.
Rema FM was one of two private radio stations allowed to re-open nine months after they had been shut for their alleged role in the 13 May 2015 foiled military coup.
"That's one of the hypothesis behind his abduction − the fact of having been recruited by Iwacu after having worked for the government radio. He may have made enemies because was known to be against the third mandate, I find it strange he would be targeted for working at Iwacu, as he just only joined and did not publish any sensitive material," Kaburahe said. "I was very happy to recruit someone of his calibre".
The young man is the nephew of Leonidas Hatungimana, former personal president's spokesperson for a decade and a "frondeur" − a defiant high-ranking member of Burundi's ruling party, the CNDD-FDD. Indeed, Hatungimana in April last year signed a letter demanding President Pierre Nkurunziza refrain from seeking a third mandate.
"He moved over to the opposition, and is now living in exile in Belgium. Could that be a reason for arresting Jean?" Kaburahe said, referring to the fact that, after allegedly failing to assassinate prominent rights activist Pierre-Claver Mbonimpa, "the authorities went after his family and killed both his son and son-in-law". Hatungimana, meanwhile, has said he is "desperate" and feels convinced his nephew may have been killed.
Iwacu carries out own investigation
An investigation carried out by Bigirimana's colleagues has found evidence that the journalist may have been abducted in the area of Bugarama.
A woman, who spoke anonymously, called the newsroom to inform the newspaper Bigirimana has been allegedly abducted there. Secondly, Iwacu received testimony of a phone card vendor, who now refuses to speak after apparently coming under pressure from the authorities.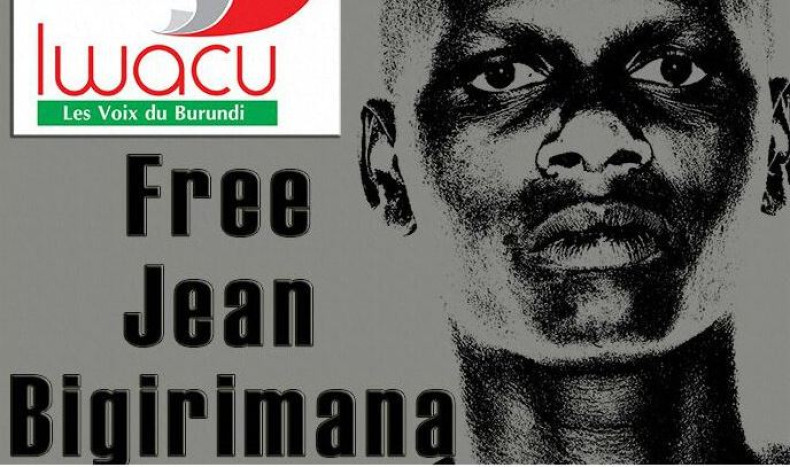 The editor has urged the police to investigate the evidence found by his reporters. "Iwacu has found some credible leads but unfortunately, we can't go any further."
He added: "We know that in Burundi, it is possible to trace back all the phone numbers, especially today, through the regulatory agency (ART). This is a serious lead, and one doesn't need to be a criminal investigations expert to find out who the woman is."
Burundian authorities deny arrest or detention
The case was officially referred to National Council for Communication (CNC) president Ramadhan Karenga, who undertook to follow the case, on 25 July. In a tweet, police spokesman, Pierre Nkurukiye denied detaining the young father of two little boys − Don Douglas, 8, and 3-year-old John Kiny − and said authorities had opened an investigation.
For Kaburahe, however, this is not enough. "This has been the only communication, and that has chilled our blood because I would have preferred to hear that Jean was detained, even when we know how awful the conditions are, and that detainees are tortured. But the police has denied and said the SNR is not implicated."
"I want to remain optimistic but the police's silence and refusal to investigate give little cause for optimism," the director said, highlighting that, in other cases where police denied an arrest, detention or disappearance, persons are still missing or mutilated bodies of missing persons had been later found.
For instance, there have been increasing concerns for the welfare of rights organisation Ligue Iteka's treasurer, Marie-Claudette Kwizera, who was reportedly forcefully arrested on 10 December 2015 in the capital Bujumbura and driven off in a vehicle of the SNR − something the authorities have denied. To date, little is known regarding Kwizera's arrest and conditions of detention.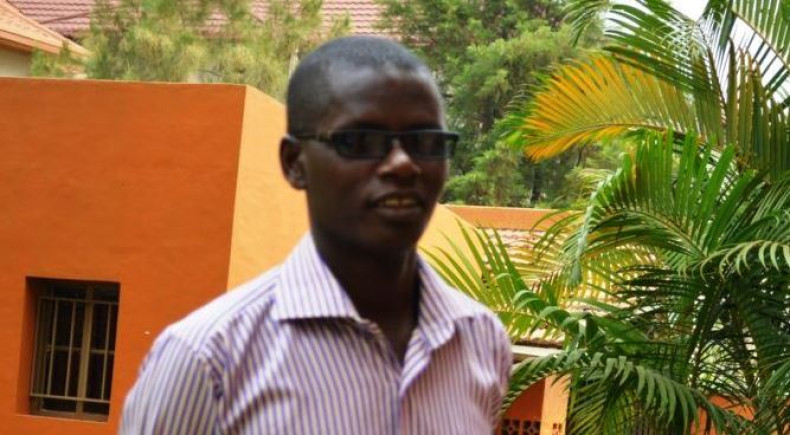 Bigirimana's case 'symbolic' of atrocities in Burundi
"Given what has happened to Jean, I don't know what will happen to our journalists − they are fearful now, which is very understandable, but they are extremely courageous. I am more scared for them but at the same time we cannot remain silent."
The editor said that, while Bigirimana's disappearance had roused the public's interest, it was symbolic of the continued rise in violence in Burundi.
Kaburahe added: "Jean is a journalist who mobilises public opinion on social media. But imagine what happens to other unknown and ordinary poor guys from Musaga, Nyakabiga? It's horrible what happens in that country and I am preoccupied by the fact that Jean's case may eclipse everything else that is happening in Burundi."
Reporters Without Borders said it regarded Bigirimana's detention as "arbitrary". The United States Ambassador to the United Nations, Samantha Power on Twitter also urged the government to "account for his whereabouts".
UPDATE
02/08/2016 20:00 GMT
Iwacu has learned that Jean Bigirimana may still be alive. According to sources quoted by the press group, the journalist may be detained in the SNR cells in Muramvya. "The journalist has been seriously beaten and he is starving", Iwacu reported one source as saying.
The press group has urged the president of Burundi's Independent National Commission on Human Rights (Commission Nationale Indépendante des Droits de l'Homme, CNIDH) to "act before it is too late".