Burundi: Independent international inquiry into executions needed, claims Human Rights Watch
An independent international commission of inquiry is needed to establish the truth about the grave abuses in Burundi in the past year, which a "misleading and biased" Burundi commission has so far failed to do, according to a leading human rights organisation.
The inquiry, led by Burundi authorities, into allegations of extra-judicial executions by members of the security forces on 11 December 2015, in the capital Bujumbura, focused on the most deadly operation by government security forces since the African nation's political crisis began in April last year.
In the main inquiry conclusions, Prosecutor General Valentin Bagorikunda, who set up the probe, did not mention killings or abuses of residents in the capital by the security forces, instead alleging that victims killed on 11 December were armed "combatants" wearing police or military uniforms.
'Burundi ignored widespread abuses by security forces'
Human Rights Watch (HRW) Africa director, Daniel Bekele, described the probe as "one of several official inquiries that have failed to properly investigate security force abuses or hold those responsible to account", highlighting how the findings were "misleading and biased". (Read: Comparing Human Rights Watch and President Nkurunziza's rights abuses inquiries).
Contrary to official conclusions, HRW investigators found that police and military officials shot dead a large number of people in opposition strongholds – including Nyakabiga and Musaga – apparently in retaliation for opposition attacks on four military installations, and for heavy shooting at security forces by gunmen in these neighbourhoods.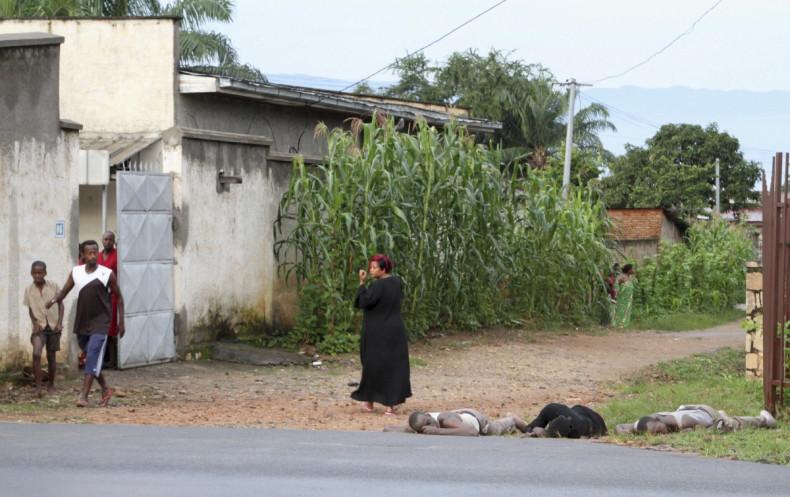 "HRW found no indications that the victims had participated in the attacks on the military installations. Some victims were found lying side by side, face down, and appeared to have been shot in the back or the head. Others survived with serious injuries. The security forces also carried out large-scale arbitrary arrests in both neighbourhoods," the organisation said in a statement on 13 April.

"These inquiries have covered up state abuses and have not led to justice," Bekele said.
HRW highlighted the need for an independent, international commission of inquiry into the abuses "given the Burundian justice system's inability or unwillingness to conduct credible and thorough investigations".
Inquiry to help work of UN and AU rapporteurs
Bekele explained an independent international commission of inquiry would also help support the efforts of special rapporteurs from the UN Human Rights Council and the African Commission on Human and Peoples' Rights.
The little team presented its interim report to the Human Rights Council on 22 March, with Christof Heyns, the UN special rapporteur on extra-judicial, summary or arbitrary executions, saying that while previous overt violence seemed to have subsided, "covert violence, for example, in the form of disappearances, seems to have increased".
"There are some in (the Burundi) government who seem to be open to change. Others, however, are in denial anything is wrong," Heyns said.
The two UN and one AU rapporteurs are expected to return to Bujumbura in June, while a small team of human rights monitors will be based in the country. Last week, the UK government called on the Burundian government to protect human rights and stop abuses, after raising concerns about the treatment of prisoners in the African nation.
The bloody crisis that has seen up to 900 people killed, pits supporters of President Pierre Nkurunziza against those who say that his re-election in July 2015 for a third term violated the nation's constitution. After a failed coup, the government intensified its crackdown and most of those arrested or disappeared today are young men and women accused of participating in or supporting opposition groups, including armed groups whose attacks have also left dozens dead.