There is no genocide under way in Burundi, a prominent journalist has claimed, just days before an African Union summit is to decide whether to endorse the deployment of a peacekeeping force to Burundi, a country rocked by months of political instability and violence.
Between 800 and 900 people are reported to have been killed since April 2015 after President Pierre Nkurunziza announced a controversial decision to run for a third term, which he won in contested elections in July. Scores of bodies are reportedly still being found in the streets or in ditches, and dozens of civilians have simply disappeared, in tit-for-tat violence pitting pro-Nkurunziza forces and insurgents – leading analysts to warn against an impending civil war.
"There is no genocide in Burundi. Nor there is a risk of genocide. It must be said, and repeated again so that the truth is not perverted, and so that we don't find ourselves using the wrong cure for the Burundi crisis," award-winning Burundian writer Roland Rugero said in a post published on Facebook.
Suggestions of genocide 'as early as 2014'
"This work of 'outlining' reality accurately is essential if we want Burundi to leave once and for all the electoral cycles of violence in which it has been mired since 1961. Manipulations and misrepresentations of reality have always fuelled conflict in Burundi and elsewhere."
According to Rugero, the idea that a genocide is under way was highlighted as early as 2014, when in February and April national and international voices were relaying a clear message: a genocide was being prepared by Nkurunziza, who was accused of allegedly distributing arms and uniforms to tens of thousands of the youth wing of the ruling CNDD-FDD party, the Imbonerakure.
"The subliminal message was clear: Nkurunziza, was a Hutu president who was distributing machetes to young Hutus. You didn't have to be an expert in communications to find [the link] – the Tutsi genocide in Rwanda," Rugero explained.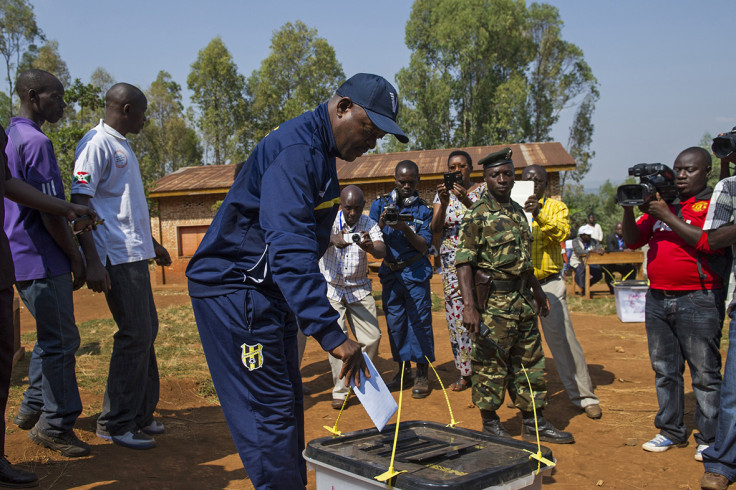 In Rugero's view, the current facts tell another story. According to data compiled by the Armed Conflict Location and Event Data Project (ACLED), violence has been on the decrease since the 11 December 2015 attacks. "Despite the increase in protests, there was a significant decrease in the overall number of conflict events and reported fatalities," the group said in its latest update.
This trend, Rugero said, may also be linked to the fact that a number of key 'vigilante' members who had been operating in so-called 'dissenting' neighbourhoods in the capital has been killed, resulting in a decline in attacks against the police forces and the intensity of explosions and gun shots at night.
Hutus 'less implicated'
In Rugero's view, a number of reasons may today explain why the Burundian opposition seem to have included more Tutsis than Hutus – leading many commentators to refer to the crackdown as a conflict along ethnic lines.
Referring to an analysis by think tank Alma Parens, Rugero explained the repression by security forces against the rise of an urban guerrilla in Bujumbura had been accompanied by "a progressive homogenisation of young ethnic units engaged in armed resistance against Nkurunziza's regime". Many Hutus were warded off the anti-3rd term movement after erroneous parallels were drawn between young people affiliated to the Hutu-dominated ruling CNDD-FDD, and Interahamwe, a Hutu militia, or FDLR – a mainly Rwandan Hutu group formed by Rwandan Hutus linked to the 1994 genocide.
Fearing a repression similar to that of 2010, supporters of the pro-Agathon Rwasa FNL party, formerly the Party for the Liberation of the Hutu People, may have also been pushed out of the opposition movement when Rwasa joined the National Assembly.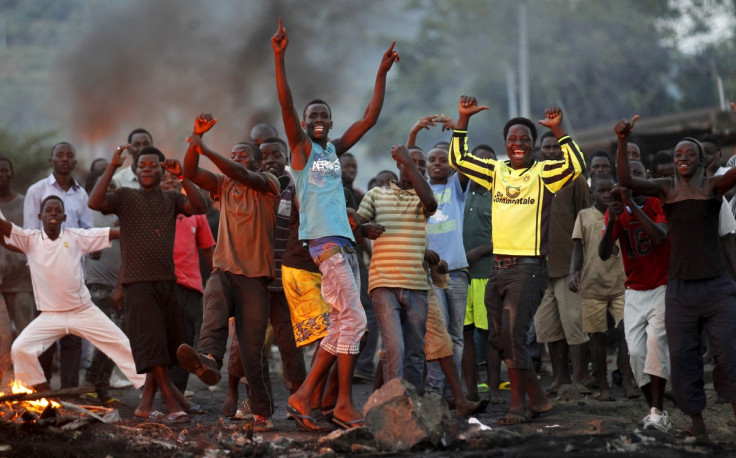 "The situation we are experiencing is exactly the same in the aftermath of the 2010 elections. The regime, of Hutu majority, did not hesitate to harass Hutus who are behind Rwasa, not because they are Hutu, but because the FNL is seen as the purveyor of elements who destabilise security in the capital and province of Bujumbura Rural," Rugero said. "All this has deeply worked towards gradually separating Hutus from the protest movement."
In September 2015, amid the growing absence of FNL supporters in the opposition, the protest movement "took a more homogeneous ethnic tint than at the beginning of the protests in May", Rugero said. Indeed, more young supporters of the mainly Tutsi MSD party stayed on the frontline – leading the US to impose sanctions on MSD president Alexis Sinduhije.
"There is no manhunt against the Tutsis as such in Burundi," Rugero added. "It must be remembered that police and military are Hutus and Tutsis. When young people throw grenades against the police officers, they are Hutu and Tutsi officers who are injured or killed."
However, Rugero – who has a column in the respected news weekly Iwacu – argued the fact that, even if a 'genocide' is not under way, the government crackdown against the opposition, whether armed or not, is in no way justified.
A peaceful process
Looking forward, the journalist called for an agreement to be reached by Burundian political actors, which could establish an environment conducive to transparent and free elections in 2020.
"This takes time, and the next four years can be utilised for this," he said, adding that, to reach peace, the Security Council needs to approve his new mandate - which would last until 2020.
Political leaders will need to focus on youths, to "break the cycle of electoral violence", and this can solely be done by creating economic conditions favourable to investment conditions. If leaders fail, Rugero warned, high unemployment and the "malleability of young people's memories" will always be a fertile ground for manipulation and other games of interest of political elites to the detriment of the Burundian youth".