Burundi: Outcry after assassination attempt on human rights activist Pierre Claver Mbonimpa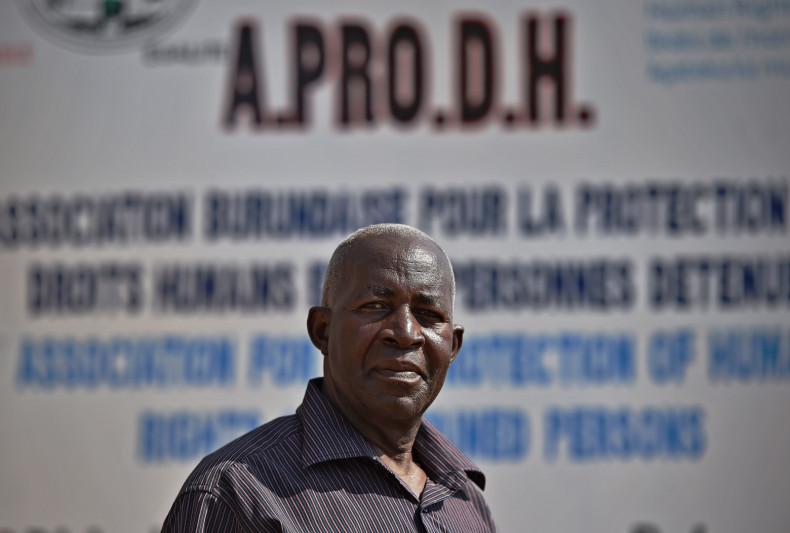 The United Nations and human rights group have condemned the assassination attempt on Burundian activist Pierre Claver Mbonimpa.
Mbonimpa, who publicly opposed President Pierre Nkurunziza and spoke of allegations of vote rigging during the country's controversial elections, was shot four times by gunmen on motorbikes as he made his way home from work in the capital Bujumbura on 3 August. He is said to be in a stable condition.
The attack occurred after Burundi's former intelligence chief, General Adolphe Nshimirimana, was killed in a drive by shooting and rocket attack in the capital and the alleged assault by AFP journalist Esdras Ndikumana, who claims he was kidnapped by government security forces and subjected to severe beatings.
United Nations secretary-general Ban Ki-moon condemned the attack against Mbonimpa and called for a "prompt and transparent investigation" into who was responsible for the shooting. A spokesperson said: "This incident, which comes only a day after the killing of General Adolphe Nshimirimana, is part of a growing pattern of politically motivated violence in Burundi that must be broken before it escalates beyond control.
"The secretary-general stresses that accountability and the resumption of a genuine and inclusive political dialogue are the best response to such attempts to destabilize Burundi."
Human Rights Watch (HRW) Africa is also calling on the government to ensure the safety Mbonimpa during this time of disorder in Burundi. "We are shocked at this blatant attack on one of Burundi's most prominent and respected activists," said HRW's Africa chief Daniel Bekele. "The Burundian authorities should take immediate steps to secure Mbonimpa's safety and protection."
Amnesty International also criticised the attack as "a disturbing escalation" of violence, which has occurred since the attempted coup and disorder surrounding the anti-government protests.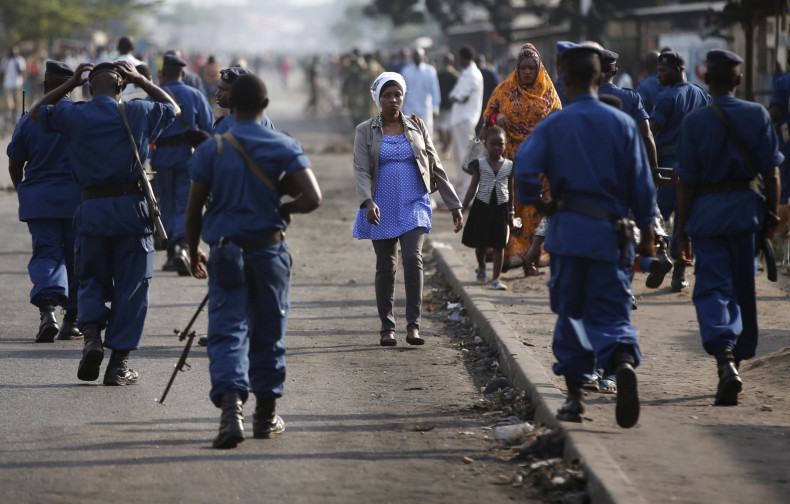 The Office of the High Commissioner for Human Rights (OHCHR) had previously voiced its concerns over the attack on Ndikumana, by agents belonging to the national intelligence agency (SNR).
OHCHR spokesperson Cécile Pouilly told a news briefing in Geneva: "Mr Ndikumana was taking pictures on the crime site where General Adolphe Nshimirimana was killed on 2 August, when he was arrested and brutalised by SNR agents.
"They took him to their HQ in Bujumbura and reportedly subjected him to torture, claiming that he was a 'journalist enemy'. Mr Ndikumana is currently under medical care, suffering from a broken finger and psychological trauma."