Burundi students on strike despite fears of reprisals from authorities
Poor students in Burundi are taking action over the government's decision to abolish scholarships.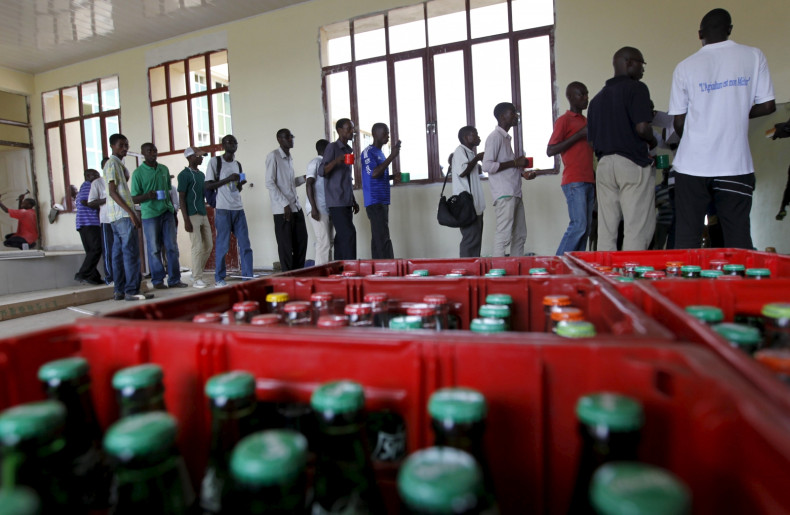 Despite fears of a crackdown by the authorities on dissenting voices, students in Burundi are on strike over the government's decision to abolish scholarships.
Up until recently, the Great Lakes nation's students had always benefited from bursaries, attributed without conditions. But as the country's socio-economic crisis entered its 20th month, effectively squeezing budgets at a time of a very sharp increase in the number of students, the government last month changed the way in which scholarships are attributed.
In February, President Pierre Nkurunziza signed a decree that transforms the scholarship into a loan that each student undertakes to repay once his or her studies are completed and tightens conditions of granting.
In response to the changes, students from the country's public universities announced on Friday (24 March) they were embarking on a power struggle to pressure the government into abrogating the new legislation.
Three thousand students from the Ecole normale supérieure du Burundi were the first ones to go on an unlimited strike on Friday morning, according to RFI.
More than 11,000 students from the Université du Burundi are now expected to join their compatriots in the struggle, after 170 student representatives gave Nkurunziza an ultimatum. In a letter, they have given the head of state until 4 April to repeal the decree, and have threatened the students will "suspend all participation in academic activities" would he refuse to do so, RFI reported.
The students' announcement arrived like a bombshell, given the rampant fear in the country.
The president of the Université du Burundi is quoted as saying he was outraged at his students' action, and warned their representatives about the "consequences" of their letter. The government no longer tolerates strikes and there are reports trade unionists have been imprisoned.
After a failed coup led by a disloyal faction within the army's high command, the government intensified its bloody crackdown on dissidents and most of those arrested or disappeared are young men and women accused of participating in or supporting the opposition, or armed groups.
Between 18 and 25 March, NGO SOS Torture Burundi has reported at least six arbitrary arrests and cases of torture. This includes the "illegal detention" of a member of opposition MSD party, Félix Ndayizigiye from Gihanga, province Bubanza, who was released on 20 March after six days in prison.
As a result of ongoing tension, dozens of students have gone into hiding, but they have vowed to carry on their movement, with one quoted as saying: "We are ready to make the sacrifice, we will continue our struggle until we win". According to the students' representatives, the decree could "eliminate students from modest families from higher education".
Burundi was taken from the world's third-poorest country to the poorest after its economy shrank by 7.4% in 2015 and the GDP levelled at $315.20 dollars per inhabitant, according to the International Monetary Fund.