A prominent rights organisation has condemned the Burundian government's alleged unwillingness to prosecute or rein in members of the ruling party's youth league, who are accused of having killed, tortured, and severely beaten scores of people across the country in recent months.
The 19-month crisis that has killed thousands of people pits supporters of President Pierre Nkurunziza against those who say his re-election in July 2015 for a third term violated the constitution. Police and agents of Burundi's intelligence services frequently use members of the ruling party CNDD-FDD's youth league, known as the Imbonerakure to identify suspected opponents living in the capital Bujumbura.
In a damning report, Human Rights Watch (HRW) described how recent killings and a range of abuses committed by the Imbonerakure – whose Kirundi name translates to "those who see far" – in six of Burundi's provinces, reflect the pervasive impunity for Imbonerakure members, and by extension the government's unwillingness to prosecute or rein in the group.
"Burundians live in fear of the next attack, afraid to speak out to denounce the killings, torture, and other abuses," said Ida Sawyer, HRW's Central Africa director. "The killers and torturers who carry out violence so freely and the Burundian officials who support them need to know that there are consequences for their actions."
Over the past three months, HRW revealed that Imbonerakure used clubs to beat to death a 15-year-old boy, planted a knife into the eye of one victim effectively blinding him, and cut out the eye of another man, then stomped him to death.
After setting up unofficial roadblocks around the small nation, Imbonerakure, who have no legal power to detain people, at times detained and beat passers-by. Victims told HRW they extorted money or stole their possessions.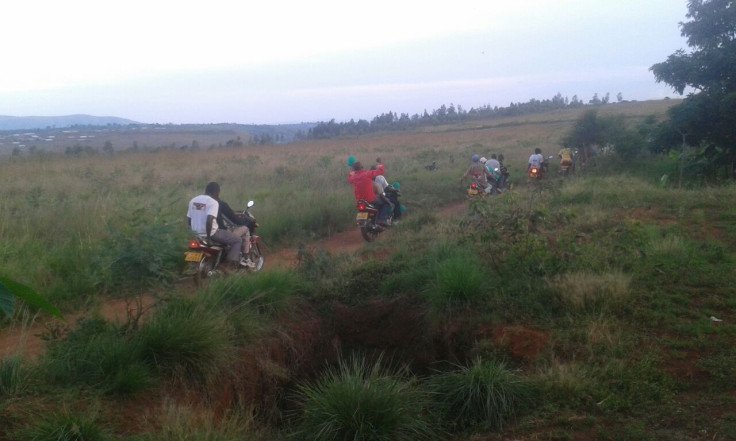 Imbonerakure facing justice
While some Imbonerakure members have been arrested for allegedly committing abuses, HRW noted that the majority "are released quickly and never face trial".
Citing lawyers, witnesses, and magistrates, the rights organisation has consistently said Burundi's national courts cannot or will not prosecute the most serious international crimes, as its justice system is "deeply corrupt" and "manipulated by ruling party officials".
"Many people refuse to file judicial complaints against Imbonerakure members because they fear them and have lost confidence in the justice system, which they believe is unable to help the victims and may be involved in abuses," HRW said in its report.
In one such instance, a man said he filed a complaint with the police in February last year after two policemen raped his wife. He was told he was "staining the image of the security forces". After police threatened him and Imbonerakure members beat him up, he withdrew the complaint.
What is Burundi's ruling party saying?
In response to the allegations, Nancy-Ninette Mutoni, the executive secretary in charge of communication and information for the CNDD-FDD, said that Imbonerakure carry out political activities "calmly and serenely" and do not arrest people.
In her letter, she wrote that the CNDD-FDD opposes torture and has not received any complaints about abuses from the Burundian population, and denied claims of extortion describing them as "pure lies."
Mutoni highlighted how she is morally outraged by the "dehumanisation" of the Imbonerakure. "Those [Imbonerakure] who transgress are severely sanctioned first of all by the internal laws (of the ruling party) and if necessary, we will resort to penal laws."
In its recommendations, HRW urged the United Nations (UN) Commission of Inquiry to "quickly open its investigation" with a view to identifying members of the Imbonerakure most responsible for killings and other abuses, and UN Security Council to impose targeted sanctions.
Should the International Criminal Court (ICC) find enough evidence to warrant a full investigation, it should open one as soon as possible and investigate Imbonerakure abuses, HRW added.