Civil and human rights groups have condemned Burundi's government decision to withdraw permits from a prominent human rights organisation and several other non-profit groups and called on the international community to take action to prevent the situation from "worsening".
Burundi's Interior Ministry earlier this week announced it was withdrawing permits from the Association for the Protection of Human Rights and Detained Persons (APRODH), run by prominent activist Pierre Claver Mbonimpa, and the Forum for Awareness and Development (FOCODE) after accusing them of "tarnishing the country's image and sowing hatred and divisions among the Burundian people".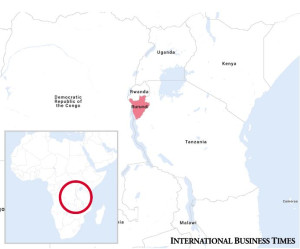 APRODH and FOCODE were among a number of organisations to condemn President Pierre Nkurunziza's decision to run for a third term in 2015, claiming it was unconstitutional. The government, in return, accused the group of siding with the opposition.
The interior minister Pascal Barandagiye this week signed an order banning the activities of five organisations, including a journalists union. The groups were accused of "disturbing public order and state security", according to Reuters.
On Wednesday (26 October), the general secretary of FOCODE and lawyer, Janvier Bigirimana, told IBTimes UK: "This is a deplorable decision because it is happening within a background of repression in Burundi, where human rights are violated. It is a threat to civil freedom and a threat to freedom of association – both of which rights are enshrined in Burundi's constitution, and international law."
The Strengthening of Civil Society (FORSC), Christian Action for the Abolition of Torture (ACAT), and the Network of Honest Citizens (RCP) were also permanently banned under the 19 October order.
'Measure aims at muzzling any discordant voices'
Following the previous crackdown on independent media, and blanket ban on civil rights groups, APRODH was one of the few remaining organisations capable of carrying out reliable investigations into rights violations of an increasingly isolated population in the capital and, more importantly, in more remote areas of the country.
"This (new) measure aims at muzzling any discordant voices against the power in place in [capital city] Bujumbura," Bigirimana said, highlighting Mbonimpa's inquiries into cases of alleged torture, extrajudicial killings and rape.
"The most sacred right – the right to live – has been taken to many in Burundi." In August, Mbonimpa spoke exclusively to IBTimes UK about APRODH's investigation into at least 14 mass graves throughout Burundi.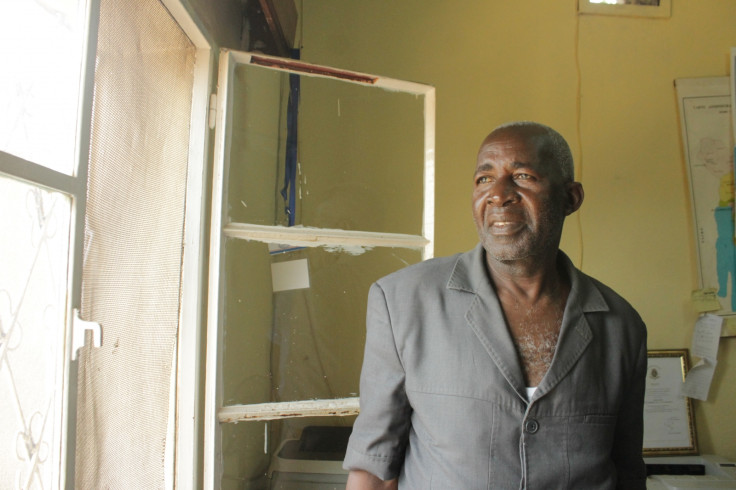 'If nothing is done, the situation will worsen'
Lewis Mudge, researcher in the Africa Division at Human Rights Watch, echoed Bigirimana's view. "It's going to get a lot more difficult to know what is happening in Burundi. This is another warning sign," he said in a Tweet.
The situation of human rights defenders are barometers of public liberties in conflict situations: things tilt the moment right defenders are attacked and civilians are targeted, the International Federation for Human Rights (FIDH) told IBTimes UK earlier this year.
Bigirimana called on the international community "to make every effort to ensure Bujumbura does not continue to violate civilians' rights". "If nothing is done, the situation will worsen," he said.
US ambassador to the UN, Samantha Power, said on Twitter: "Amid severed ties with the United Nations Human Rights office and plans to leave (the) ICC, Burundi's crackdown on NGOs (is an) ominous sign of (the) country's direction".
Mbonimpa fled to Europe after surviving an assassination attempt by unidentified gunmen last year.
Burundi's 18 months' bloody crisis
Burundi's history, before and after independence in 1962 has been marked by repeated cycles of intense violence, including between ethnic communities – Hutu, Tutsi and Twa.
Burundi's current crisis has killed up to 2,000 people and pits supporters of President Pierre Nkurunziza against those who say his re-election in July 2015 for a third term violated the constitution.
After a failed coup in May 2015, the government, both in rhetoric and in practice, began to associate mostly civilians demonstrators with the military coup leaders, and intensified its crackdown on anyone opposed to the president or the ruling CNDD-FDD party or suspected of participating in demonstrations.
The security forces conducted frequent violent cordon and search operations in so-called "opposition neighbourhoods" of Bujumbura (Musaga, Ngagara, Kanyosha, and Nyakabiga) to track down demonstrators.
In reprisals, armed groups have engaged in human rights abuses such as assassinations of government officials and throwing grenades into public areas, killing civilians.
As of 18 October 2016, 311,083 Burundians have sought refuge in neighbouring countries.
On 25 April 2016, the Office of the Prosecutor of the International Criminal Court started a "preliminary examination" on alleged crimes under the International Criminal Court's jurisdiction committed in Burundi since April 2015. Bujumbura announced it was withdrawing from the world court on 6 October 2016, saying all cases the trials the ICC are investigating involve Africans – something they perceive as being biased towards the continent.