Comfortably sat on a chair outside the home she shares with 13 other Burundian refugees in Rwanda's capital Kigali, Pamela Kazekare recalls how she ended up a refugee herself, after fleeing her native country for fear of being killed by the authorities.
Becoming an activist in Burundi
The young woman left a career in journalism at the Radio Publique Africaine (RPA) in Burundi and the Antenne Centre Télévision, a Belgian regional TV channel where she was the first black woman to present the news, when she returned to Burundi in January 2014 with "the idea to serve my country", and become a cultural activist.
After settling back into the laid-back Burundian life, Kazekare, who had worked for a French cultural centre in Bujumbura, Centre Culturel Français (CCF, now Institut Français du Burundi), realised her neighbourhood was lacking a centre for the local youths.
Whereas the CCF was still operating and the district of Kamenge offered the Centre Jeune, there was nowhere for the young people to go to in Mutanga Sud, where she lived. "If you grew up in Mutanga, you had nothing, nowhere to go if you wanted to learn to play guitar, for instance. But, if you looked around, you'd see that most of the famous artists in the capital grew up near the Centre Jeune in Kamenge."
With help, Kazekare raised some funds and set up a centre named Meet-We - a pun on the English 'We Meet' and 'mitwe', a Kirundi word that roughly translates as intelligence or tricks. The centre provided a different path for young people, who developed new careers and ambitions. Laura, an extra in Meet-We's first movie, for instance, went on to make her own film which she presented at Burundi's film festival in 2015. Others have used their new drawing and painting skills to develop businesses in which they decorate people's homes or draw up billboards, Kazekare explains.
Entering the opposition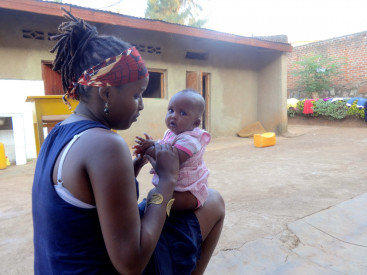 "Up until the 26 April, that was my world. I was a cultural activist," she said. On that day, the activist answered Burundi's civil society and political parties' call to protest against incumbent President Pierre Nkurunziza's third term bid, and started relaying information on social media. Her daughter, Shikiro, was 37-days-old.
But, as her friends were those in the streets, Kazekare undertook to help find food for those injured in hospital, find money for those who needed to pay bail, or help prepare food for those in jail.
"Without realising, I found myself involved in so many things that I wondered where were the ones who were supposed to do this? There were many of us doing this, but these were not people from the political parties helping out."
Pamela helped organise the Marche des Femmes, a women's march, on 13 May with two of her friends - who, she insists, are not affiliated to a political party or the civil society.
"There are Women's Leagues in Burundi's political parties which called for the protests, but they were not organising these demonstrations. Once again, none of the players were involved, and we realised that all of our little actions actually had a very strong impact. Maybe, if we had been involved earlier on, we could have actually changed the course of history in Burundi," Kazekare remarked.
Finding refuge in Rwanda
But, because of her involvement in the protests, Pamela found herself on the government's alleged hit-list of "people behind the 13 May coup d'etat" - that she says she condemns - and had to flee to Rwanda with her small child.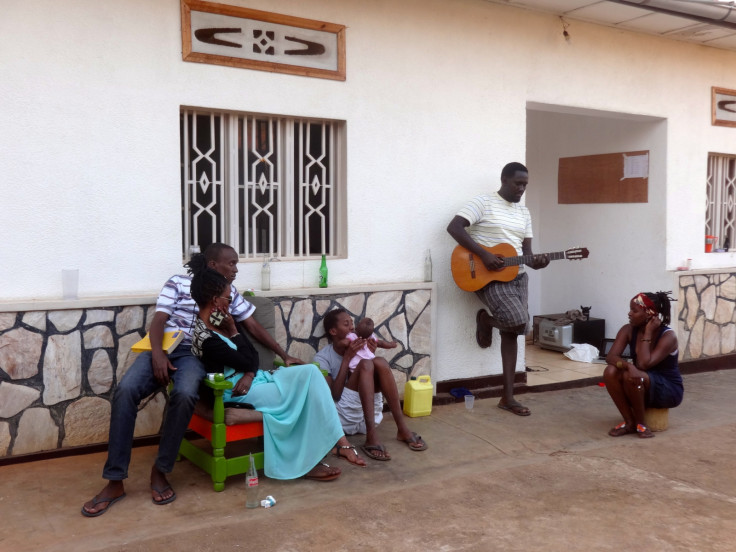 She explained: "My picture was circulating everywhere, and I had no idea who I should be wary of. There are no arrest warrants or mandates on me in the Burundian justice system saying that I organised the coup, but with their [the authorities'] executions, intimidations and brainwashing, it's possible that I could be accused and that I could die."
Another, maybe less visceral, reason for fleeing was that the young woman refuses to be confronted again by the spectre of the civil war (1993-2005) she had witnessed as a young child.
"I left the country because I didn't want to re-live the war, because I am from the generation who grew up during the war. I was a 10-years-old scout in 1993, when the war started, and I found myself having to go and find sheets to cover cadavers in my neighbourhood, watch people kill. That lasted for 10 years. So, during a large part of my life in Burundi, I was at war. But even in times of peace, I could hear extra-judicial executions, corruption," she explained.
In Rwanda, as she was adjusting to her new life as a political refugee, Kazekare met young men who had planned to join the armed rebellion after being brainwashed by some opposition leaders and putschists.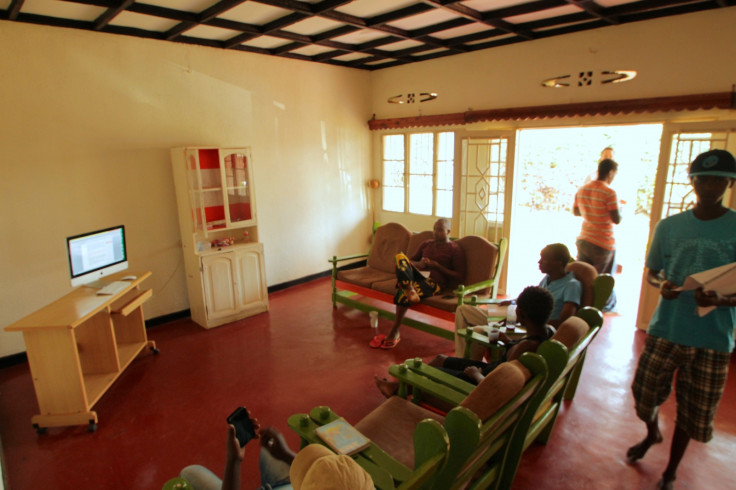 Entering politics
"When I saw that, I realised that, even though I enjoyed my time as a cultural activist, it was time to enter politics," she recalled, highlighting her fears that the vicious cycle of war would be repeated again in 2015. "We need to use all our intelligence and abilities to create a new Burundi. The problem is not only our leaders, the existing political power or the opposition, but also about not having the same benchmarks," Kazekare explained.
"Our parents' generation lived atrocious things in 1968, 1972, 1992, 1993 or 1996. I was only 10 in 1993 so I didn't kill anyone in 1993, but I am also older than a lot of the young people who were in the streets - aged 18 to 25. We are a generation that is bored of the older generation: we were not there in 1973, and we need to change the discourse."
It is with this resolution in mind that the young woman launched a new political movement - dubbed Komezamahoro, in honour of Jean-Nepo Komezamahoro, 15, the first victim of Burundi's violence - as IBTimes UK reported. The movement is based on the concept of political intelligentsia - a group of well-educated people who guide the political, artistic, or social development of the Burundian society.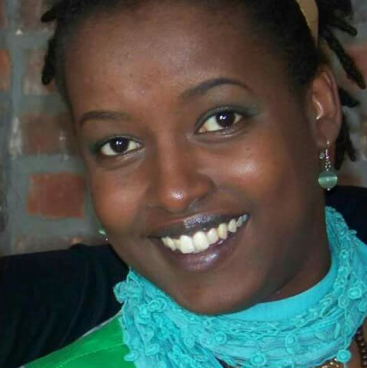 "For example, we are a generation that understands the need for old people's homes - we will build them and the older generation will feel more comfortable about retiring. This will leave space for the young people. We have doctors who can treat them and look after them, but for the moment all these people are living abroad. So the political movement I am launching aims at bringing all this intelligence back to Burundi, to stop the brain-drain."
The politician says she is convinced that within people of her generation, who will understand her program, she will find "many who will be capable of thinking about issues much more deeply and intelligently than what is done today at the World Bank or the International Monetary Fund (IMF)".
The movement, Kazekare hopes, will become a third voice in Burundi, which has so far been divided between those in support of President Pierre Nkurunziza, and his detractors.
Burundi up close: Check out our Flipboard magazine