Burundi's invisible victims: Internally displaced civilians are going hungry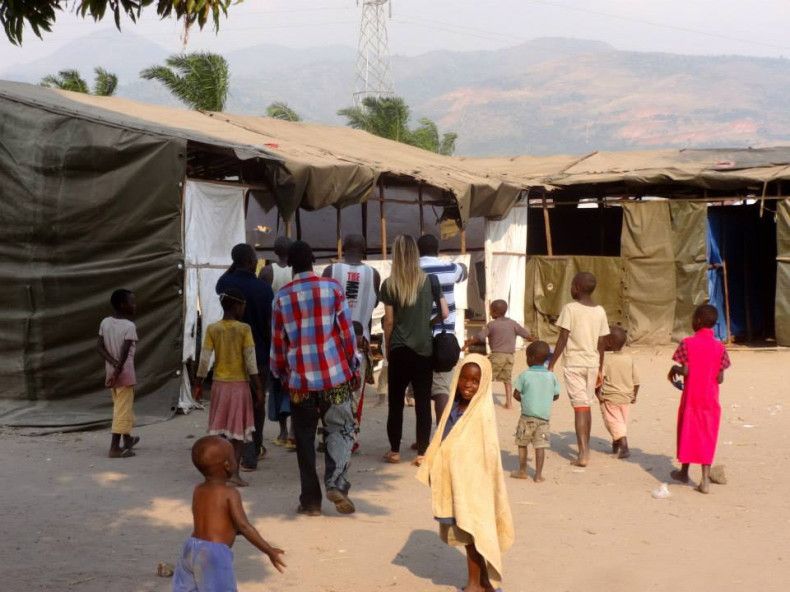 As violence increases and talks have been delayed in Burundi, more than 25,290 internally displaced persons (IDPs), described as the crisis's invisible victims, are in need of protection and material assistance.
Most of the IDPs displaced prior to 2015's contested presidential elections fled their homes during Burundi's 12-year civil war that ended in 2005. The ensuing political crisis, volatile security situation and rapid economic decline have left tens of thousands of Burundians displaced, and as many as 1,500 dead.
While refugee numbers have been well documented, there has been less attention to the situation of IDPs. The International Organisation for Migration (IOM) has launched a programme to monitor the situation of IDPs displaced by the recent crisis in three border provinces, Makamba, Kirundo and Rutana.
Displaced Burundians are going hungry
Frédéric, a 37-year old IDP, who asked that his name and location were withheld, told IBTimes UK he and his family were suffering from hunger – as do 91.5% of IDPs in Burundi who do not have access to sufficient food, according to the United Nation (UN)'s organisation.
The suspension of aid flows – almost half of Burundi's state budget is externally financed - years of government mismanagement of the nation's resources and sharp economic deterioration have left many very hungry.
"We don't have enough food and our shelter only offers us scant protection, because we keep on moving. We are constantly looking for something to eat, but there is not enough. Food is a big problem here. It's very difficult for both adults and children," Frédéric said.
In March, the United Nation's Children's Emergency Fund (UNICEF) warned "there may be an increase in the number of severe acute malnutrition (SAM) cases, but its magnitude is unknown due to delayed reporting and the lack of follow-up from the Ministry of Health."
"It's already a food insecure country and so in the situation we are seeing compounds further already pre-existing conditions," Kristina Mejo, chief of mission in Burundi for the IOM, told IBTimes UK, adding that children are bearing the brunt of the crisis. Indeed, 27% of the IDPs are less than five years old, and just over one in three is between six and 17.
Choosing to live in the bush
A sizeable number – 79% – of displaced persons told IOM they had to leave their homes because of the socio-political situation; killings, torture, arbitrary arrests and targeted assassinations, as Frédéric affirmed. "Many of us had jobs (before the crisis), I used to work for an NGO but I don't work any more. I had to flee the last place where I was, and it is not possible for me to go back. There is massive unemployment on top of insecurity."
There are many locally displaced people who flee and fled from one neighbourhood to the next to find better living conditions. Now, displaced people even flee the homes in which they had found refuge in and prefer staying in the bush, especially the youths who they cannot appear in the streets. "Even those who do sports can be arrested and taken away in police trucks", the IDP confirmed.
Lucy Hovil, senior researcher at the International Refugee Rights Initiative (IRRI), told IBTimes UK: "Obviously, the statistics really reflect the extent to which people felt scared."
The researcher explained that in the early stages of the crisis, people were very reluctant to leave their jobs and homes and for many, that was the time when a lot of crops were being cultivated. "For many, then, moving and living with relatives within Burundi was a less drastic step (than fleeing to a neighbouring country). It feels like the ability of getting back to your home should the situation stabilise would be easier if you stayed in the country," Hovil said.
Facing stigmatisation for fleeing
This has also had more dramatic consequences, with Frédéric highlighting issues around the stigmatisation of those having been displaced. "Those who have left are seen as close to the opposition, the government considers them as being combatants, people who are in armed groups. We are very stigmatised," the father of a four-month old baby said.
"Now, displaced people even flee the homes in which they had found refuge in and prefer staying in the bush; especially the youths who they cannot appear in the streets." Frédéric, Burundian IDP.
When asked what message he would like to send to the international community, Frédéric called for material assistance, through more widespread food and aid distributions. "We have no access to those distributions, because of the reigning insecurity. It's very difficult for NGOs that are based here to move about."
In rural areas where 65% of IDPs live in host families' homes that are scattered across the hills, only one in 10 have had access to non-food items (NFI) distributions. These NFIs include basic household items such as soap, firewood, fuel, sanitary supplies, health supplies, condoms, education supplies, and non-consumables along with longer life items (mattresses, blankets, plastic sheeting, tents, building materials, farming tools).
"A lot of times, because a majority of people are living in host family, there's no easy way to access them. We need to extend distribution across the country to more vulnerable people," Mejo agreed.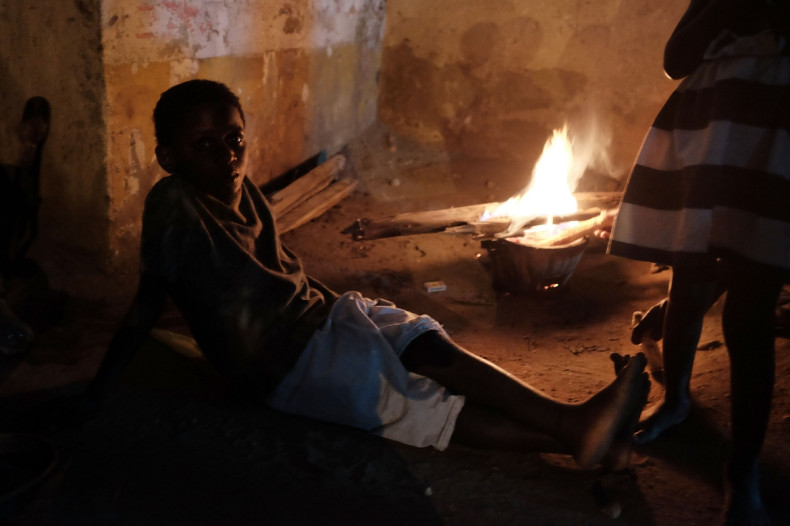 Re-integration will be major challenge
Many who fled the current crisis – around 500,000 – were among those who had previously been displaced and had returned to Burundi, but had not fully re-integrated at an economics, social, cultural and political level, often due to the inability to reclaim their land, the IRRI said.
"Many of those who returned to the country after the signing of the Arusha Accords (the 2000 peace agreement that paved the way for the end of the civil war) in the following years had managed to return and regain their land and once again have access to lively hoods, but many hadn't," Hovil explained. "Any situation in which there is repatriation is going to be enormous – it's figuring out the cyclical drivers of conflict and making sure there isn't a repeat pattern."
On 1 April, there were 260,806 refugees living outside of Burundi's borders, according to the UN's refugee agency. "It's a lot of people to re-integrate. One of the key issues is making sure that people's land is kept while they are absent and that there isn't land grabbing going on when people flee. That is something that local government is aware of but I'm not sure what they are doing about that," Hovil said.
One of the other key issues is that, invariably, the humanitarian machinery that assists with repatriation tends to only engage for a very short period of time and the humanitarian assistance needs to be seen as a much longer term endeavour rather than a shorter term one.
The researcher added: "I know that it is resources-dependent, but the transition from humanitarian to development-assistance is a very tricky one. Too many pulled out too fast in Burundi, and so there were too many people left, effectively without any access to livelihoods, and hunger drove a lot of the displacement that happened."