Australian police are hunting an armed robber local media have dubbed the "Buxom Bandit".
The woman, thought to be in her early twenties, is on the run after robbing a Gold Coast petrol station in Queensland at knifepoint.
The woman earnt her nickname for the low-cut top she was wearing as she carried out the crime, which was captured on CCTV.
She carried the knife in a gloved hand, though she had no glove on her other hand. She did not conceal her face, giving police a good chance of identifying her.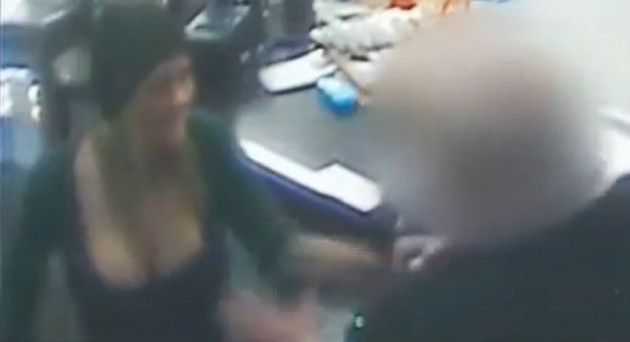 A spokesman for Queensland Police confirmed that the woman threatened the station attendant and escaped with a small amount of money.
Footage of the incident shows her arguing with the attendant and repeatedly rasing the knife in a threatening way.
She escaped in a four-wheel-drive getaway car, driven by a man, which was waiting outside the petrol station.
See the CCTV footage below, coutesy of Ten Queensland News: