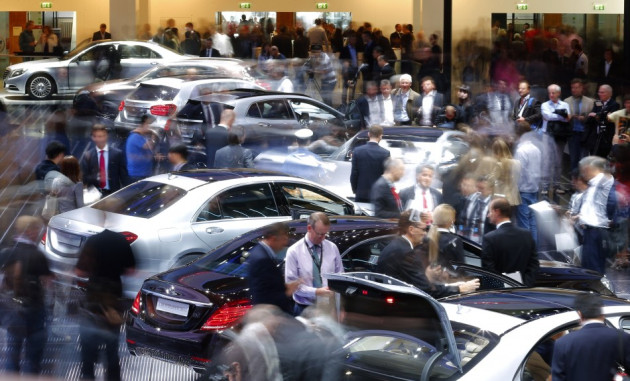 More than 400,000 new cars hit British roads in September as demand hit a five-and-a-half-year high, figures reveal.
A total of 403,136 brand new cars were registered last month, up 12.1% on the same time last year and the best month since March 2008.
Fuelling demand was the new '63' registration plate, which usually stimulates sales when issued each year in September. Improving sales helped the market grow 10.8% overall, said the Society for Motor Manufacturers and Traders (SMMT).
Most popular was the Ford Fiesta with 20,629, followed by the Vauxhall Corsa (14,464), Ford Focus (14,295), Volkswagen Golf (12,265) and the Vauxhall Astra (11,014).
Buyers were attracted by increasingly fuel efficient vehicles amid continuing high fuel prices, said SMMT chief executive Mike Hawes.
"Robust private demand has played a major role in this growth with customers attracted by exciting, increasingly fuel-efficient new models which offer savings in the cost of ownership," he said.
"This is the 19th consecutive month of steady growth and, with fleet and business demand still to reach pre-recession levels, we believe the performance to be sustainable."
The figures are good news for the UK manufacturing sector, with more than one in seven of all new vehicles being built in factories in Britain.
Improving economic conditions made buyers more confident after they withdrew from the car market during the recession. The discontinued scrappage scheme caused a peak in demand back in 2010.
Richard Lowe, head of retail & wholesale at Barclays predicted the UK car market would out-perform European neighbours. "As we head into the quieter months, I suspect we'll see sales hold firm, keeping the UK market zooming ahead of our European counterparts," he said.