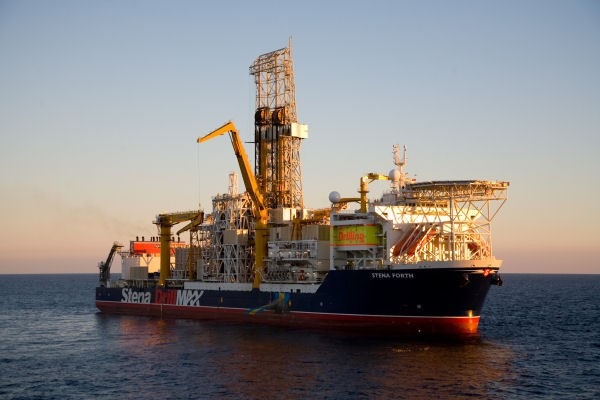 Cairn Energy has found gas in unexplored shores on its first drill after agreeing to sell its assets in western Rajasthan for $9.6 bn to Vedanta Resources earlier this year. The resulting shift in focus from oil in Rajasthan to hydrocarbon off Greenland is hoped to develop new strategies for the company that made $76.1 million net loss in first half of 2009.
Things improved when the explorer announced a net loss attributable to shareholders had narrowed to $12.6 million. However, markets remain concerned over the deal to sell western Rajasthan as three state-owned Indian companies are reportedly interested, leaving Vedanta's purchase at stake and shares in both companies fell on the prospect of a bidding war.
"We are drilling in a basin the size of the North Sea and in a block the size of the Niger Delta. It's a marathon, not a sprint," said Bill Gemmell, Cairn CEO to overeager analysts on conference call today. "I am encouraged that we have early indications of a working hydrocarbon system with our first well in Greenland, confirming our belief in the exploration potential," he added however.
Cairn Energy, which is listed on the FTSE's top 100, faces the prospect of losing the Vedanta deal after Indian authorities examined legal ways in which they could block the deal and take over the company's Indian assets - including Rajasthan leaving Cain India's share price jumping on the news.
The funds from the Vedanta deal are necessary for any exploration of Greenland which in the interim remains subject to some fairly strong anti-drilling protests from activists. Greenpeace has arrived in the area after announcing it would seek to block Cairn Energy's bid for unlocking the untapped resources - though remain hampered by Danish navy.
Cairn Energy complies with "some of the most stringent regulations globally" that are laid down by the Greenlandic government, said the company in reply. Cairn also has the capability to drill a relief well should something like BP's recent oil spill occur - "We have got extensive well control and risk management in place. We designed the well to minimize the risk of any uncontrollable influx, it isn't true to suggest we don't have the capability or time to drill a relief well," said Mr. Gammell today who added that Cairn have two rigs on the scene which could be rapidly diverted to drill a relief well in one month.
Finally, after placing a clear emphasis on Greenland, Bernstein and Panmure Gordon - both stockbrokers were generally bearish on the outlook for now after the discovery will take time to bear fruits. "There is still lots of drilling to be done. Exploration wells, particularly in new areas, rarely are successful until there is more data," said Peter Hitchens of Panmure Gordon. The company still has two wells to dig before drilling season finishes in October.
"Given that both European and the U.S. gas markets are oversupplied at the moment, this is a long shot," Bernstein Research added. Cairn are reportedly "fortunate to have avoided the worst case scenario of no reservoir rocks, no hydrocarbons," according to Bernstein.