A university graduate has won her appeal against a government back-to-work scheme which made her work without pay after a court declared the scheme unlawful.
Cait Reilly, 24, appealed against a government regulation that insisted she work for free for a two-week period at Poundland to entitle her to claim Jobseeker's Allowance.
Three appeal court judges agreed with the University of Birmingham geology graduate's case and declared most government back-to-work schemes as unlawful.
Jamie Wilson, a 40-year-old unemployed HGV driver, also succeeded in his claim that the unpaid work scheme he was involved in was legally unsound.
The government described the suggestion that the schemes amounted to forced labour as "ridiculous".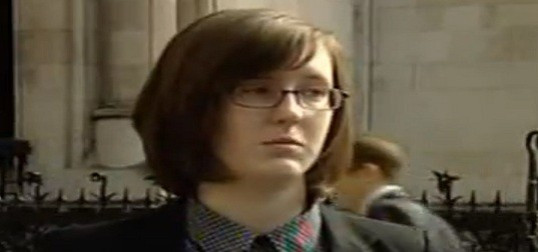 In November 2011, Reilly had to leave her voluntary work at a local museum to work unpaid at the Poundland store in Kings Heath, Birmingham, under a scheme known as the Sector-based Work Academy.
She was told that if she did not carry out her duties for two weeks she would not be entitled to her Jobseeker's benefit. She said she spent the fortnight stacking shelves and cleaning floors.
Wilson, a qualified mechanic, was told he would lose his allowance if he refused to clean furniture as part of a scheme called the Community Action Programme. Under that programme he was expected to work for free for 30 hours a week for six months.
Tessa Gregory of Public Interest Lawyers, which represented the pair, said: "This judgment sends Iain Duncan Smith back to the drawing board to make fresh regulations which are fair and comply with the court's ruling.
"Until that time nobody can be lawfully forced to participate in schemes such as the Work Programme and the Community Action Programme.
"All of those who have been stripped of their benefits have a right to claim the money back that has been unlawfully taken away from them."
Helping not punishing
Reily said she was "delighted" with the ruling. Her court fight, she added, was not about her being "above working in shops like Poundland".
"Those two weeks were a complete waste of my time as the experience did not help me get a job, I wasn't given any training and I was left with no time to do my voluntary work or search for other jobs," she said.
"The only beneficiary was Poundland, a multimillion-pound company. Later, I found out that I should never have been told the placement was compulsory.
"I now work part-time in a supermarket [but I] expect to get paid for working. I hope the government will take this opportunity to rethink its strategy and do something which actually builds on young unemployed people's skills and tackles the causes of long-term unemployment.
"I agree we need to get people back to work but the best way of doing that is by helping them, not punishing them."
Big hole in government policy
The minister for employment Mark Hoban said: "The court has backed our right to require people to take part in programmes which will help get them into work. It's ridiculous to say this is forced labour.
"This ruling ensures we can continue with these important schemes.
"We are, however, disappointed and surprised at the court's decision on our regulations. There needed to be flexibility so we could give people the right support to meet their needs and get them into a job. We do not agree with the court's judgment and are seeking permission to appeal, but new regulations will be tabled to avoid any uncertainty.
"Ultimately, the judgment confirms that it is right that we expect people to take getting into work seriously if they want to claim benefits."
TUC general secretary Frances O'Grady said: "This blows a big hole through the government's workfare policies. Of course, voluntary work experience can help the jobless and it is right to expect the unemployed to seek work.
"But it is pointless to force people to work for no pay in jobs that do nothing to help them while putting others at risk of unemployment.
"This policy is about blaming the jobless, not helping them. Ministers should now abandon this misguided approach, and instead guarantee real jobs for the long-term unemployed, especially the young."