Calais migrant crisis: France begins demolishing shelters at Jungle refugee camp
French authorities have begun dismantling the sprawling refugee camp in Calais known as the Jungle, pulling down the tarpaulin roofs and plywood walls that have been the temporary home for thousands of migrants and refugees hoping to make their way to Britain.
Workers pulled down makeshift homes in the southern sector of the camp, after a court ruled that shelters could be destroyed but not the common spaces that have also sprung up, like places of worship, schools and a library.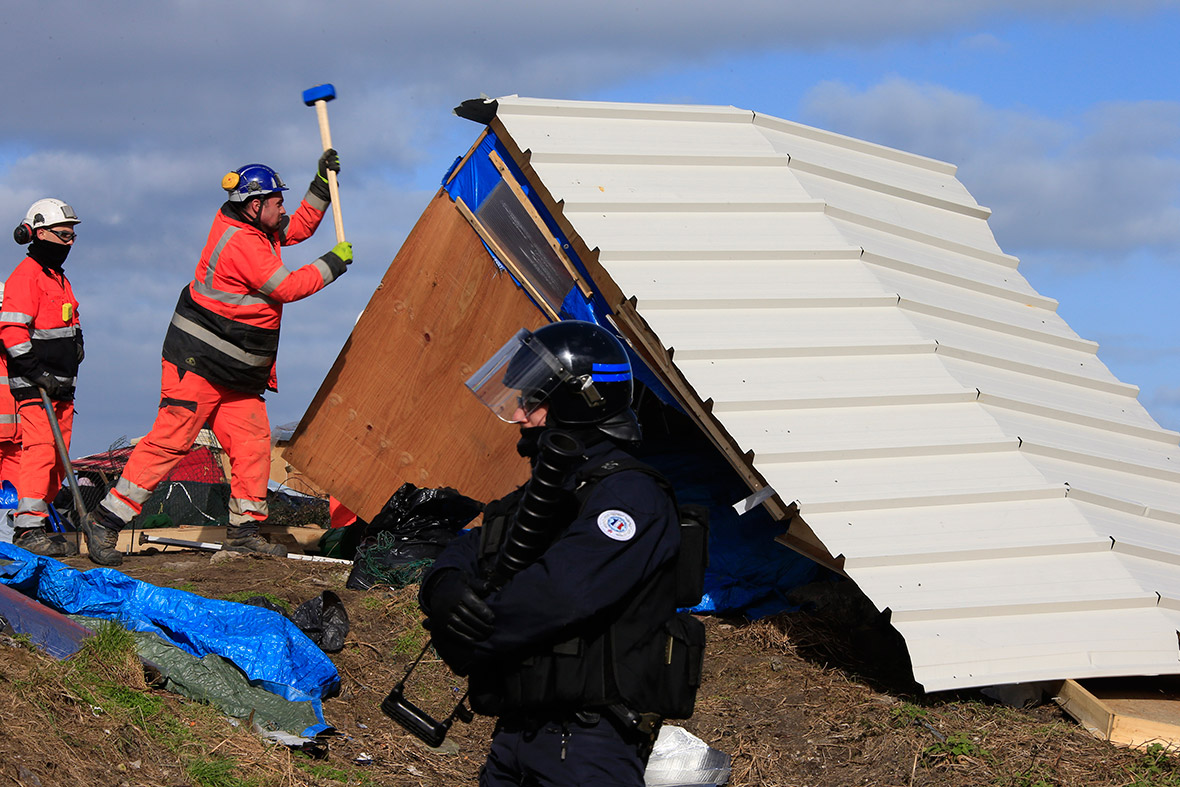 A cordon of police formed a perimeter around the demolition crews, to block what local authorities described as "intimidation" tactics by activists. One person was arrested for trying to prevent the clearing of the site.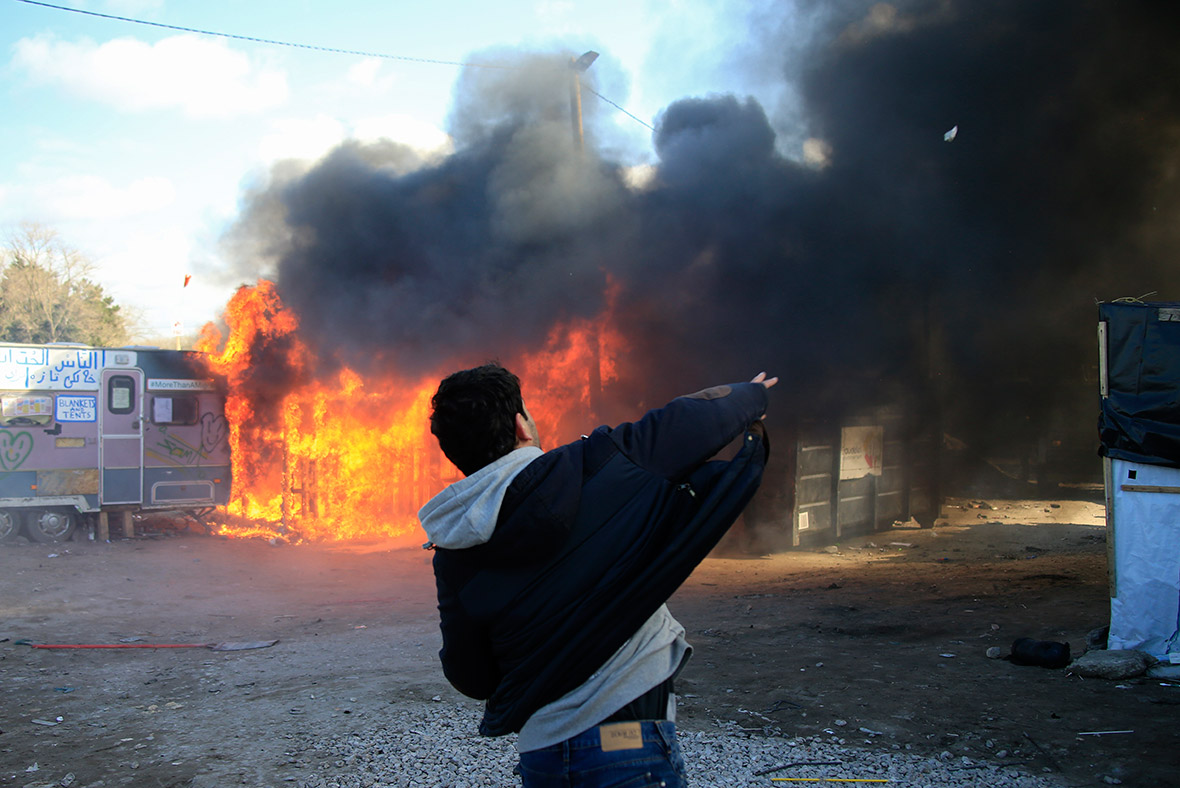 Interior Minister Bernard Cazeneuve said authorities would work with humanitarian organisations to relocate the migrants to a nearby park containing converted shipping containers, or to other reception centres around France. Many have resisted the move, fearing it will hurt their chances of reaching Britain, and some migrant advocates say there isn't enough space in the new area.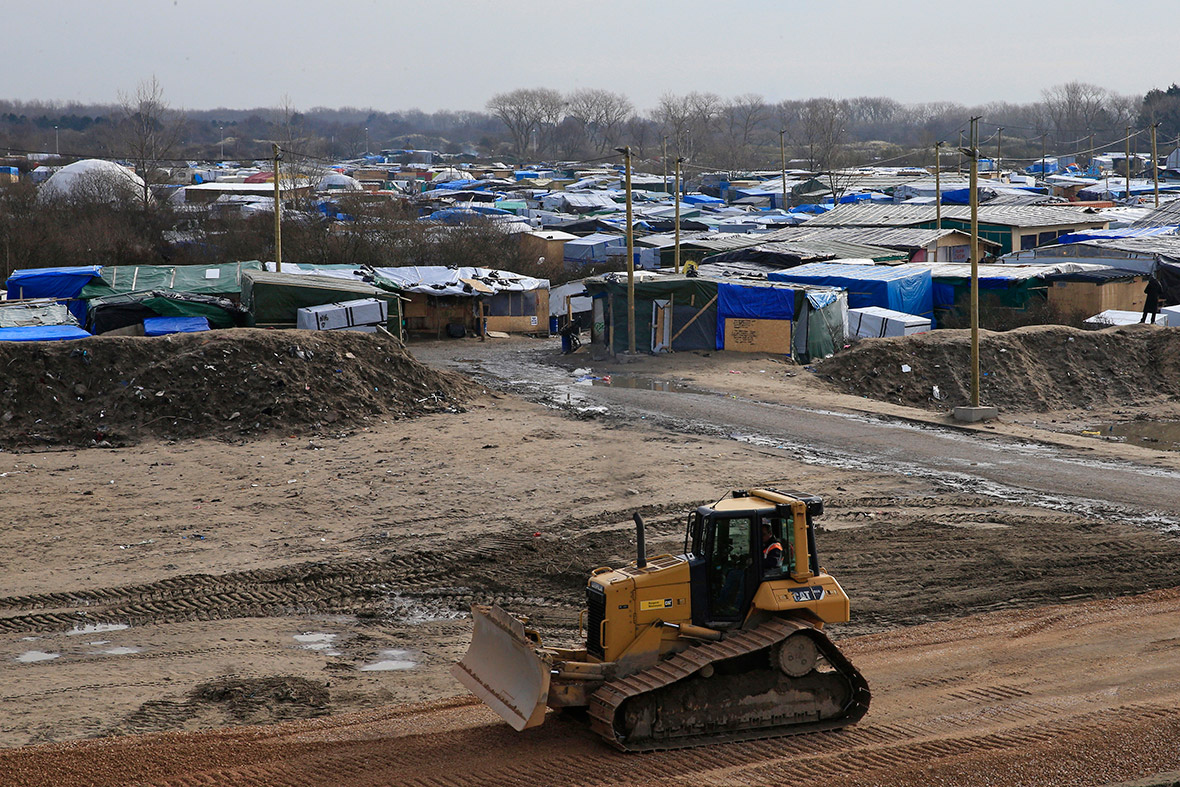 The camp sprung up near the entrance of the Channel tunnel years ago, but it has grown explosively in the past year amid Europe's migrant crisis, and now houses about 4,000 people. Thousands of migrants and refugees fleeing war and poverty in Africa and the Middle East have converged on the northern port over the past year. Most attempt to climb illegally onto trains using the Channel Tunnel or lorries heading to Britain where they hope to settle. Their presence has led to tension with some of the local population and to a permanent police deployment.