Calais migrant crisis: This is what Eurotunnel asylum seekers get if they make it to Britain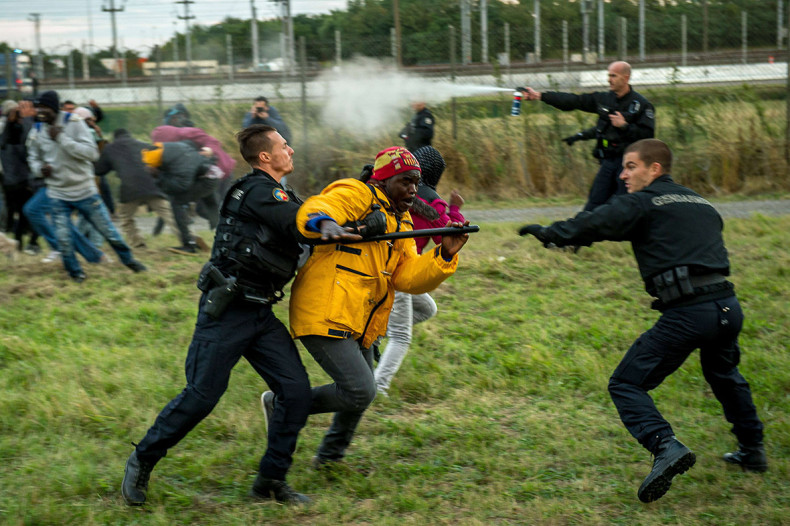 Thousands of desperate migrants are trying to get from Calais to Britain to claim asylum. They come from across Africa and the Middle East and are running away from war, oppression and poverty. Some have family in the UK already. Others are told it's a land of milk and honey.
The successful few get through the Channel Tunnel having clung to a train, walked beside high-voltage tracks as services speed past, or hidden amid a lorry's cargo. But more struggles await those who make it here. They face a barrage of bureaucracy from a sceptical government that wants to look for any excuse to kick them out and an unsympathetic public fed countless hyperbolic stories about migrants put up in plush hotels and receiving generous financial handouts from the state.
"Asylum seekers are people who have often fled horrifying experiences in their home countries and are in need of our protection," Dr Lisa Doyle, head of advocacy at the Refugee Council, told IBTimes UK. "For the small number of people who seek safety in Britain, life here is far from comfortable. As they are barred from working, asylum seekers are forced to live in poverty, and they have no choice but to rely on the government to provide them with somewhere safe to sleep at night. "Considering that Britain provides refuge to so few of the world's most desperate people, it's vital that the government ensures that people whose lives are in the balance are treated with humanity and dignity."
So here are some truths about exactly what migrants get when they arrive in the UK having completed their journey.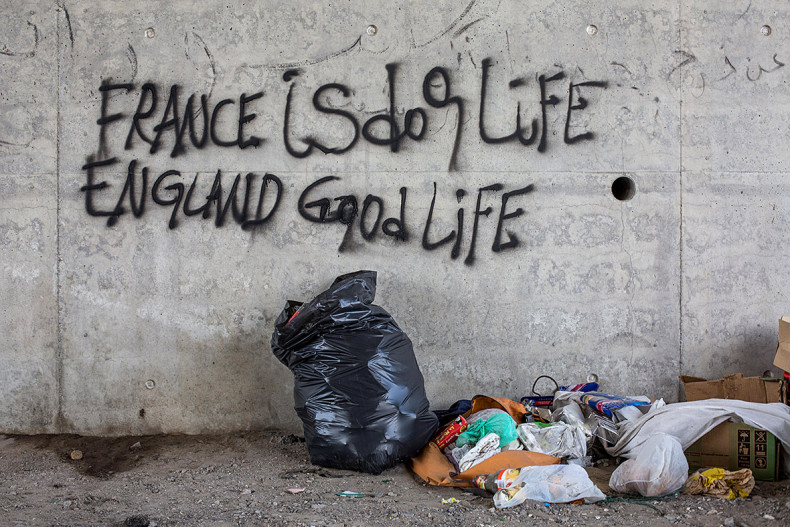 They get what they're given.
Asylum seekers have no say in where they are housed. When asylum seekers first arrive and apply for help under the Immigration and Asylum Act 1999, they are given short-term "initial accommodation" if deemed to be destitute. Contractors manage this accommodation, among these being outsourcing giants G4S and Serco. Around 60% of asylum seekers need such help, according to the Home Office.
The Home Office target is for asylum applicants to spend no more than 19 days in this initial accommodation while they are assessed. If accepted as refugees, they are moved on to "dispersal" accommodation elsewhere. The government's contractors then have five days to propose a property and nine days in total to have the process wrapped up.
Asylum seekers are also given a small weekly allowance by the state to help them live. A single person over the age of 18 gets almost £37 a week. A couple both over the age of 18 gets a little more than £72. A single parent is entitled to nearly £44.
For the most part, they are sent outside of London and the South-East because accommodation is so expensive in these areas. There are exceptions to this, though there must be special circumstances, such as a medical requirement to be near a certain hospital.
Considerations are also given to things such as ethnic or religious group, so they are not homed in the same community as people with whom there may be related tensions or conflict. Local authorities also often impose a "cluster limit" on where asylum seekers can live, so there is generally a maximum ratio of one to every 200 residents.
Successfully houses asylum seekers then have 28 days to arrange permanent housing, usually through a local authority, before this initial support from the government is withdrawn. They are also allowed to work and claim benefits. Those who are ultimately unsuccessful must leave the country.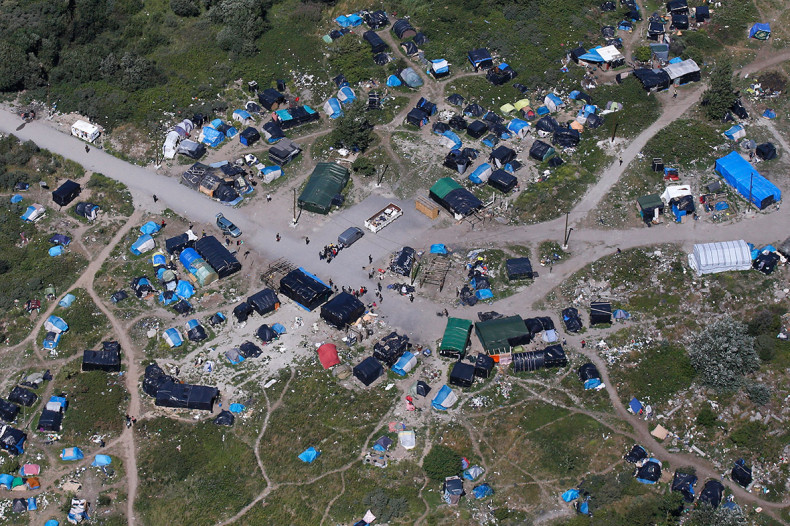 The housing often falls below basic standards.
In 2014, the Home Affairs Select Committee took evidence on the asylum process in the UK. One part of that was the quality of the housing. Asylum seekers and the charities they spoke to reported some concerning stories about the state of the accommodation offered.
"Problems cited in evidence include pest infestations, lack of heating or hot water, windows and doors that could not be locked, lack of basic amenities including a cooker, a shower, a washing machine and a sink and a general lack of cleanliness," said the committee's report.
A separate report by the National Audit Office (NAO) found some accommodation fell below basic standards. The contractors blamed the quality of the housing stock they inherited to manage and said they were working to improve it.
What's more, the NAO recommended that the Home Office survey asylum seekers who go through the process to learn about their experiences -- something it wasn't already doing, despite the apparent horror stories from migrants.
According to a report in the The Herald, the Scottish Refugee Council found examples of a family of four living in a single room for nine months, a mother left without baby-feeding equipment and a man who went without bedding for three weeks.
They are only put up in hotels as a short-term contingency plan – and it doesn't cost taxpayers extra.
A Daily Mail story provoked outrage among its readers when it showed some of the migrants who had made it over from Calais being put up in half-decent hotels with swimming pools and spas, and receiving three hot meals a day.
But hotel stays are only used for a very short period of time as a contingency for when there isn't enough immediately-available accommodation. And there is no extra cost to taxpayers: the contractors absorb the cost into their existing budget of £150m a year. Asylum seekers are quickly moved on to the types of low-quality property outlined above.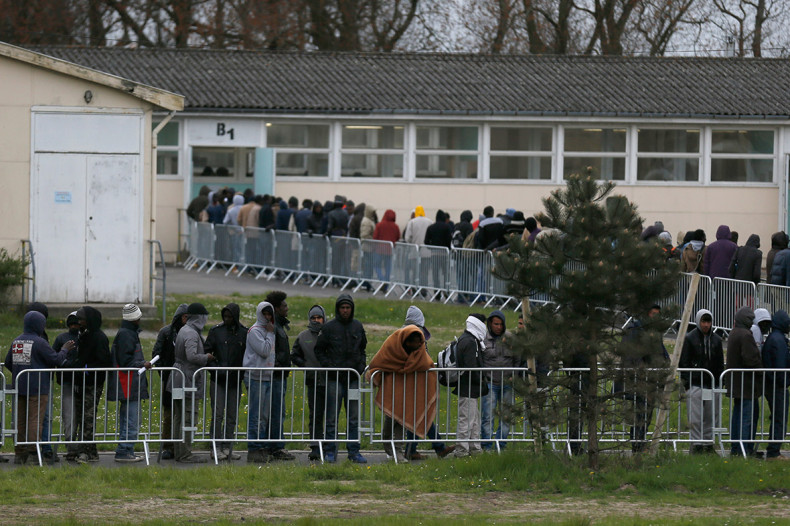 Many asylum seekers are left in limbo because of delays.
There is a huge backlog of asylum cases at the UK Border Agency, which has been hit by Home Office budget cuts under the government's austerity programme. A report by the Public Accounts Committee in October 2014 found there were more than 29,000 asylum cases dating back as far as 2007 that were still unresolved. Moreover, 11,000 people were still awaiting an initial assessment.
That means that thousands of asylum seekers are stuck in limbo. They aren't allowed to work, so instead rely their small weekly subsistence payments just to survive. Nor can they claim any benefits. They are also stuck in interim accommodation – the type of low-quality housing outlined above – with no certainty about their future. If their application is rejected, they will then be detained and deported – and will likely face further delays thanks to a deportation backlog, too.
Some asylum seekers are losing years of their lives to British bureaucracy as they await news on whether or not they'll be allowed to stay and build the better future they came here to seek when they fled poverty, persecution and war.