A Sudanese migrant was killed and another injured on Tuesday 23 August in clashes with Afghan migrants near the port of Calais, as tensions grow between refugees trying to smuggle themselves onto trucks crossing the Channel to Britain. Migrants, some fleeing war and poverty in the Middle East, Africa and Asia have amassed, in their thousands, on the French coast with the hope of making their way into the UK.
In May, more than 40 migrants were wounded after a violent brawl broke out between 200 Afghan and Sudanese refugees who have become stranded in Northern France as they sought to reach the UK.
According to local reports at the time, the violence was sparked by migrants armed with stones, batons and machetes in the sprawling so-called "Jungle" camp in Calais.
Sudanese victim becomes 11th migrant fatality in Calais
Tuesday 23 August's violence, meanwhile, broke between groups of Afghans and Sudanese, who were returning to the camp after having been pushed away by police near a highway that leads to Calais' port, the French authorities said.
One Sudanese man in his 30s died in hospital from stab wounds sustained in the violence while another man, who is 35, was being treated for head injuries, according to police. He was not in critical condition.
The Sudanese victim is the 11th migrant fatality since January 2016 in the French coastal area.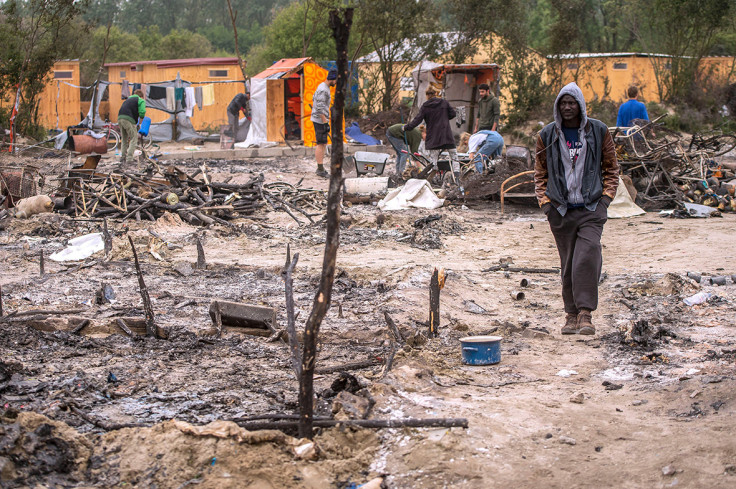 A record 7,300 people living in Calais Jungle camp
Last month, a new census from L' Auberge des Migrants/ Help Refugees revealed that more than 7,300 people now live in the Calais Jungle migrant camp near the port of Calais access point to the Channel Tunnel.
There were 6,123 migrants living in the camp in May – up from 4,946 after the eviction of the southern half of the Jungle in March.
Help Refugees co-founder, Josie Naughton said the rise was unexpected, given previous projections that fewer people would travel during the holy month of Ramadan, increased border security between Turkey and the European Union, and repeated attempts from both French and British authorities to discourage people from making the journey.
But as the migrant crisis in the port continues, French authorities have been carrying out their strongest crackdown on migrants for five years, evicting, arresting, detaining or deporting migrants from France.
In 2015, France expelled or deported more than 10,500 migrants from its territory, including people seeking asylum from poverty or war that were eligible for refugee status, in a violation of international laws and conventions.