Unaccompanied children refugees re-homed in accommodation centres across France are being driven out because of an ineffective state level response characterised by disorganisation, misinformation from the UK Home Office and a failure to meet even basic legal requirements of child care, a campaign group has warned.
Following the dismantling of the so-called Jungle camp for refugees in Calais, around 15% of the lone children have been transferred to Britain and 1,600 are now scattered all over France in temporary accommodation (CAOs).
Many of the children are in limbo as diplomatic tensions between Paris and London continue and organisations have described both government's policy towards unaccompanied refugee children as "to sweep the issue under the rug".
Almost all of the children who have spent time in the Jungle have a post-traumatic stress disorder (PTSD), but a new report by Help Refugees found the "psychological distress" has been exacerbated by misinformation, a lack of information from the Home Office, and abysmal access to psychological support in these temporary CAOs.
Following visits carried by Help Refugees to 12 French state-run CAOs this month, the organisation found that while "the quality of amenities, provision of food and activities provided by staff in these centres is generally to a good standard", issues with the process by which the Home Office is transferring minors to the UK was driving the children out of the centres.
The issues included "confusing misinformation" and a "consistent lack of information" provided by the Home Office to both the accommodation centre staff and unaccompanied minors regarding their transfer to the UK.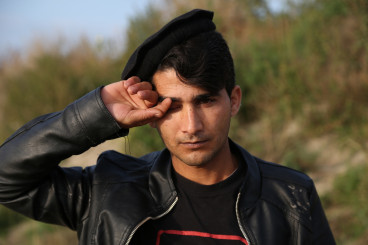 "Since visiting these centres, we are still dealing, on a daily basis, with deeply distressed minors seeking psychological support and information on their case for transfer to the UK. Without a legal route to safety, they are hopeless," Benny Hunter, who helped write the report, said.

'Distressed' children facing even more dangers
As a result of what they described as the "hopelessness" of their situation, many minors were choosing to leave their accommodation centres and return to trying to reach the UK by alternate means.
After leaving their accommodation centres, lone children fall outside child protection mechanisms and are exposing themselves to many risks. "We are seriously concerned about the welfare of child refugees who, due to a lack of information, are becoming desperate. Increasing numbers of children are leaving accommodation centres and living homeless and unsupported as winter draws in," Rosie Pope, who co-authored the report, said.
According to Liz Clegg, who helped run the unofficial Women & Children's support centre in the Jungle, new guidelines by the Home Office stipulating arbitrary eligibility for transfer for those children without family in the UK are further putting the minors at risk.
"The haphazard way the Home Office has dealt with these children is nothing less than emotional and psychological abuse," Clegg said, describing confusion and mixed messages. "A number of children have contacted us to say they have left the centres as there is 'no chance'. The Government needs to act immediately, to avoid further distress to already traumatised children."