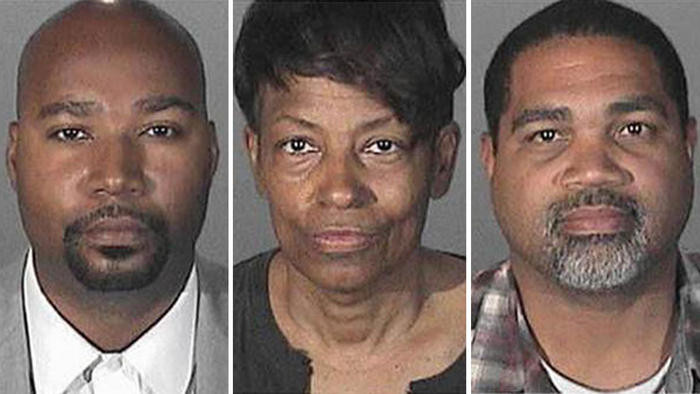 Three people in California have charged over allegations they ran a fictitious police force which claimed to have links to the Knights Templar, a shadowy medieval Christian order.
Brandon Kiel, an aide to California's attorney general, was arrested alongside David Henry, 46, and Tonette Hayes, 59, on suspicion of impersonating a police officer.
The trio claimed to be a part of the Masonic Fraternal Police Department, a group which says it has roots to the Knights Templar and has existed for more than 3,000 years.
The force also claims to have jurisdiction in 33 US states and Mexico.
"When asked what is the difference between the Masonic Fraternal Police Department and other police departments, the answer is simple for us. We were here first!" their websites states.
The website claims the Masonic Fraternal Order of Police was created by the mediaeval Christian order that once held huge power across Europe.
An investigation into the group began after genuine police officers in South California received letters announcing Henry has been elected as the Masonic police force's new chief.
Kiel also contacted several other law enforcements agencies to requests meetings with their chiefs, according to the Los Angeles County Sheriff's Department.
Investigators later found police paraphernalia such as badges, weapons and uniforms.
Henry's neighbour, Sherry Elgabalawy, told CBS Los Angeles: I always see them with their uniforms, so I thought they were part of any department; I didn't know it was a fake one."
All three have been released on bail.
The Knights Templar existed for nearly two centuries during the Middle Ages. Endorsed by the Roman Catholic Church, its members answered only to the Pope and were known to be skilled trained killers.