California: Diners Shock as Giant Wave Smashes Through Windows at Santa Barbara Restaurant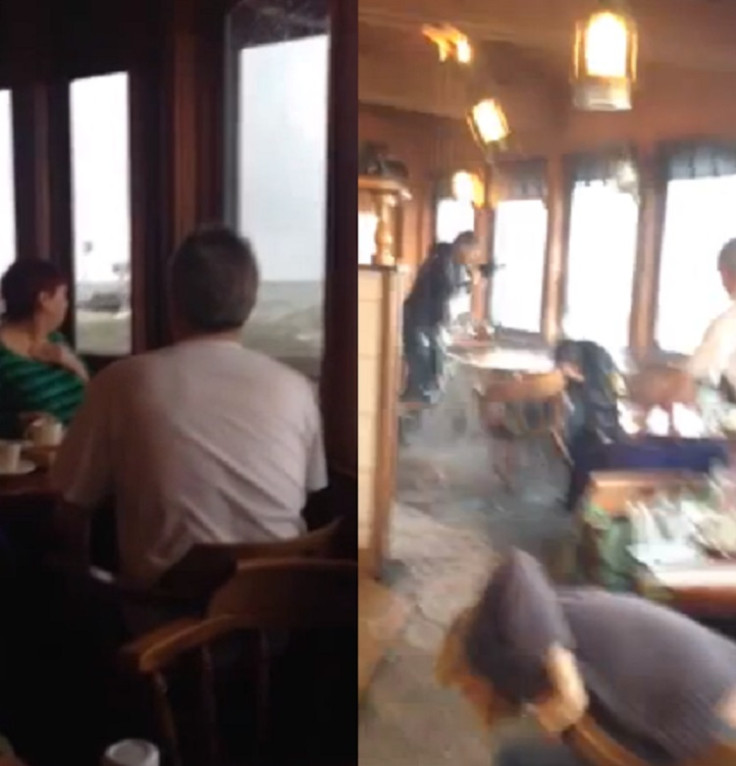 Customers at a wharf restaurant in California soon regretted sitting at a table so close to the sea when a giant wave smashed through the windows and interrupted their breakfast.
In amazing footage, people can be heard screaming as the huge swell rips through the Moby Dick restaurant at Stearns Wharf in Santa Barbara on Saturday morning.
Luckily, no one was seriously injured.
Eyewitness Forrest Buchanan told NBC Los Angeles he remembered telling fellow diners the pier was likely to close because of the high surf.
"The dining room was filled with the sound of glass shattering and people screaming as a wave of water rushed over the dining room carpet," he said.
Customers, staff and patrons froze in the aftermath then quickly evacuated the restaurant before another wave hurled itself against the building.
Buchanan added: "We got the room evacuated without any further injuries. I then looked at the manager and asked - do you mind if I don't pay for my breakfast and move on?"
Jill Freeland was also in the restaurant on Saturday morning with her family, who were excited at first to see the huge swells but later shocked when the glass shattered all around them.
"High tide and big swell can make for some salty eggs," she said.
According to the Santa Barbara County Office of Emergency Management, no injuries were reported. Officials, however, closed the waterfront area shortly after the incident. Two boats were also washed ashore and a pair of pilings was lost.
© Copyright IBTimes 2023. All rights reserved.