Southern California is on a major earthquake alert in the wake of a swarm of tremors under the Salton Sea, a saline rift lake at the southern end of the San Andreas Fault.
The warning, issued by the the Governor's Office of Emergency Services, remains in effect through Tuesday (4 October). The Salton Sea is about three hours east of the Pacific Ocean.
The San Andreas fault is the state's fastest moving fault, and the one responsible for its most powerful quakes.
There were 142 temblors in a 24-hour period along the fault beginning 26 September, and another 60 were recorded since then.
It was the third swarm since earthquake sensors were installed in the area 1932, and this one had more earthquakes than the clusters of 2001 and 2009, reported the Los Angeles Times.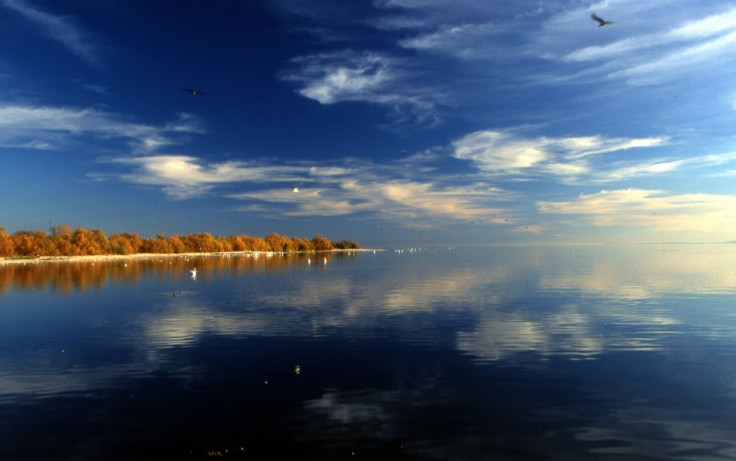 The southernmost end of the fault hasn't ruptured since 1690, and has been building up stress for 326 years. Earthquakes along the San Andreas typically occur every 300 years.
"Any time there is significant seismic activity in the vicinity of the San Andreas fault, we seismologists get nervous because we recognise that the probability of having a large earthquake goes up," Thomas Jordan, director of the Southern California Earthquake Center, told the LA Times.
There's a misconception among the public that small quakes relieve stress along a fault and make the "big one" less likely. In fact, each small quake is bad news.
"Each earthquake is a little change in stress, and that's a little poke on all the faults around it," earthquake expert Dr Lucy Jones told KFSN-TV.
"We've got this really big cat that, at some point, is going to be pushed over the cliff. Each little nudge doesn't have a good chance of doing it, but you add up enough of them."
The swarm of quakes so far ranged in strength from a magnitude of 1.4 to 4.3 near Bombay Beach, according to the US Geological Survey.
A 3.2 magnitude quake was recorded neaby Sunday 2 October in the late afternoon
Because of the cluster of quakes, scientists estimate the likelihood of an earthquake of a magnitude 7.0 as high as 1%. Typical risk for a major Southern California quake is 1 in 6,000. Such alerts are only issued once or twice a year.
The warning comes just as Governor Jerry Brown signed legislation to develop a statewide earthquake warning system, that will soon include alerts on the mobile phones of California residents.
An earthquake phone app already available shows Californians where Red Cross emergency centers with food, water, medicine, cots and blankets will pop up in the event of a major quake.