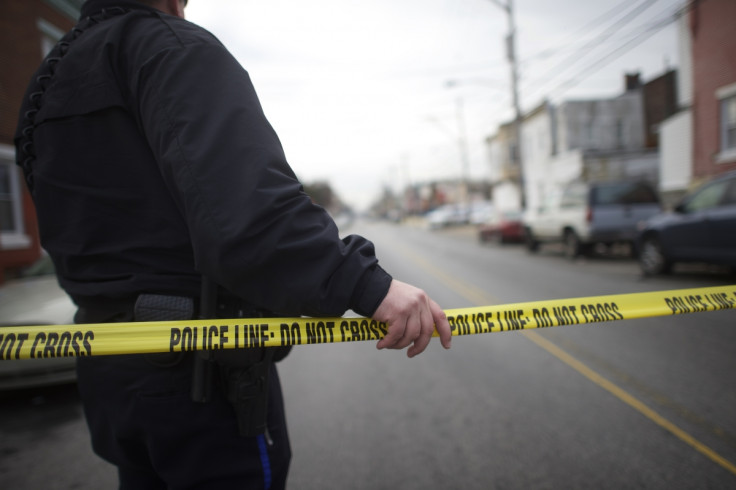 An officer for Bishop International Airport in Flint, Michigan was stabbed Wednesday (21 June) in what may be a possible terror-related incident.
Sources and witnesses at the airport said the attacker allegedly shouted "Allahu akbar" before stabbing Lieutenant Jeff Neville, NBC News reported.
Neville, a member of the airport's Department of Public Safety, was seen bleeding from the neck. A government source told CBS News that he was also stabbed in the back.
Ken Brown, who was dropping off his daughter at the airport, told The Flint Journal he saw the officer after he was stabbed. Brown said he saw a man detained by police and a knife on the ground.
"The cop was on his hands and knees bleeding from his neck," Brown said. "I said they need to get him a towel."
Michigan State Police initially stated Neville was in a critical condition, but officials later confirmed the officer was out of surgery and had been upgraded to stable condition at Hurley Medical Centre in Flint.
Authorities said the suspect is from Quebec and has a Canadian passport, NBC News reported. The FBI is leading the investigation and the airport has been closed, officials confirmed.
Bishop International Airport announced on Facebook that all travelers inside the airport had been safely evacuated. According to reports, K-9 units were seen outside the airport as officers inspected vehicles in the car park.
Flint City Hall confirmed the suspect was in custody.
"Right now we are still awaiting more information about the situation at Bishop Airport this morning," Mayor Karen Weaver said in a statement. "My thoughts and prayers are with all of our law enforcement officers who work to service and protect us each and every day."
According to CBS News, police officers have been stationed around Flint City Hall until further notice. "At this time we are taking extra precautions just to be safe," Weaver said in her statement.
Michigan Governor Rick Snyder also sent Neville his thoughts and prayers. "As we wait to learn more about the incident at Bishop Airport, please keep the attacked officer in your thoughts & prayers," Snyder tweeted.
Officials did not release any details on the suspect, NBC news reported.