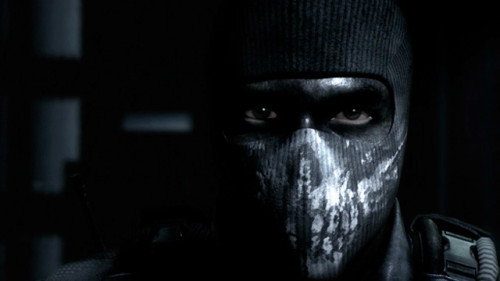 Publisher Activision has put a lot of time, effort and thought into its Call of Duty: Ghosts Onslaught DLC trailer, which goes on to give players a rough idea of what's on offer in terms of new content.
The new trailer stars British favorite, Stephen Graham, and has a team of special-ops personnel who help players escape from their day to day lives so that they can go enjoy playing the game.
Onslaught will be the first of four incoming multiplayer expansions. It brings in many new things, including the Halloween-inspired Fog map. Also included are Byaview, Containment, and Ignition.
The DLC will also bring in a new Extinction mode episode known as Nightfall, which brings the alien invasion to new snow-covered terrain.
The six player co-op mode will get additional enemies, apart from a new map. The first one happens to be phantom, which happens to be a stealthy enemy that can become invisible on the battlefield. And then comes the Breeder, which happens to be a gigantic monster with massive blades.
Players will also be treated to some new weapons, including a highly modular weapon platform that doubles both an assault rifle and a sniper rifle. Infinity Ward designer, Sean Byers, tweeted pictures of the rifles. Have a look at them below.
Here is the assault version of the Maverick. I hope you guys like it! @CallofDuty #CODGhosts pic.twitter.com/4EBL6KwOER

— Sean Byers (@Seanfac3) January 21, 2014
Check out the Maverick Sniper I designed for the Onslaught DLC. #CODGhosts @CallofDuty Let me know what u think! pic.twitter.com/3EXPKSKHZt — Sean Byers (@Seanfac3) January 21, 2014
All these aforementioned details can be found in the trailer above. The Call of Duty: Ghosts Onslaught DLC release date for the Xbox One and Xbox 360 will be January 28. Other platforms will receive it on a later date.