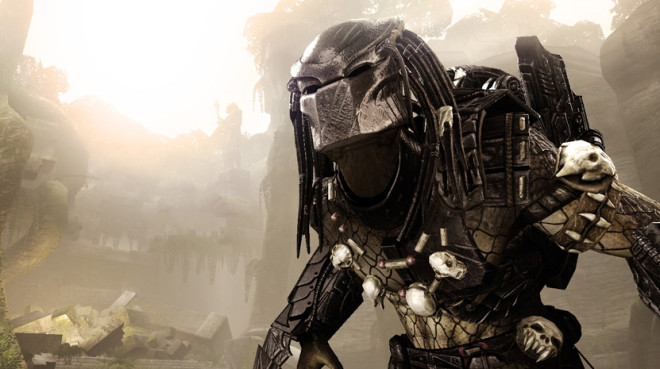 Activision has teased the inclusion of iconic alien hunter the Predator in forthcoming DLC for hit shooter Call of Duty: Ghosts.
Call of Duty's Devastation DLC will be released on 3 April, and a video posted on Instagram appears to tease the inclusion of the titular alien from Arnold Schwarzenegger action classic Predator.
In the brief footage we see a player running through ancient ruins overgrown with vegetation. As the player passes a downed helicopter the familiar clicking of the Predator can be heard, before its tell-tale near-invisible shimmer runs forward and the footage ends.
Ghosts started out as a straight forward realistic shooter but its DLC has been anything but. Players have been pitted against hoards of aliens in the game's Extinction DLC and in January another Hollywood icon Michael Myers (of the Halloween horror series) debuted in the Onslaught DLC pack.
Call of Duty: Ghosts' Devastation DLC will be released on Xbox Live on Thursday 3 April. It will be free for Season Pass holders and $14.99 otherwise. A UK price has yet to be confirmed.