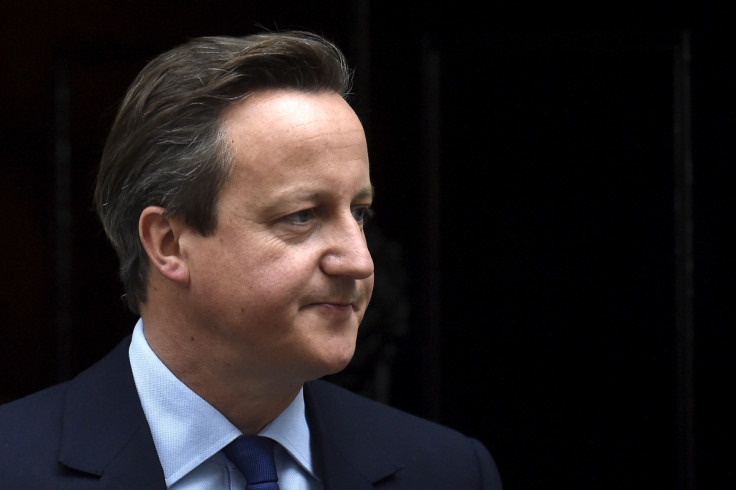 In the second instalment of the serialisation of Lord Ashcroft's Call Me Dave, the former Tory donor reveals details of Prime Minister David Cameron's involvement in the infamous Chipping Norton set, an elite group of wealthy Londoners who have weekend homes in the Cotswolds.
The year is 2008 and "the set" is celebrating its annual New Year fete in a Moroccan-themed tent with floor cushions and glimmering lights. The guest list includes 500 of the wealthiest and most powerful people in Britain, including but not limited to TV host Jeremy Clarkson, racehorse trainer Charlie Brooks and Rupert Murdoch's protégée, Rebekah Brooks.
According to Ashcroft, several others, including Cameron, his wife Samantha and former News Of The World editor Andy Coulson are also invited. The party, which is in full swing, is described as being "loud, boozy and perhaps not entirely free of class-A drugs". Ashcroft writes that due to a reputation of having parties with narcotics, the Chipping Norton set is called "Chipping Snorton" by some.
Stories of the Chipping Norton set, and Cameron's participation, appear to mirror the prime minister's wild days at Oxford. According to one member of the exclusive group, Cameron once became so intoxicated during one late-night party that he lost his mobile phone.
"He was wandering around drunk, asking if anyone had seen it. I couldn't believe it," the unnamed guest says. Ashcroft goes on to detail that Samantha Cameron can also become "extraordinarily indiscreet" during these events.
Details about Cameron and his involvement in these types of groups and events have apparently helped his political opponents play up an image of him as an Old Etonian "toff," Ashcroft says.
According to the second instalment, Cameron has even gone as far as refusing to be seen at hunts or even on horseback, so as not to appear out of touch with his constituents. Despite his efforts, he continues to be a big supporter of hunting, even if from behind the scenes.
Perhaps the greatest anecdote Ashcroft gives in his second instalment is one of Cameron finding himself in the same church service as his former friends Rebekah and Charlie Brooks, who were charged for their involvement in the phone hacking scandal. The scandal proved to be the most damaging crisis of Cameron's leadership, which culminated in the imprisonment of Coulson, his former communications chief.
The once friends continued to have a strong connection: Cameron's brother Alex, who along with his wife Sarah was quite close to the Brooks family. According to Ashcroft, despite the scandal, he refused to severe his friendship with Rebekah and Charlie. While Alex is considered "family", David is not, he noted.
Although both Rebekah and Charlie have been cleared, the couple and Cameron are barely on speaking terms. The "Chipping Norton" set appears to have been hit with so many divorces since then, that it has given itself a new name: "The Upset", the book says.
IBTimes UK has contacted Number 10 requesting comment.