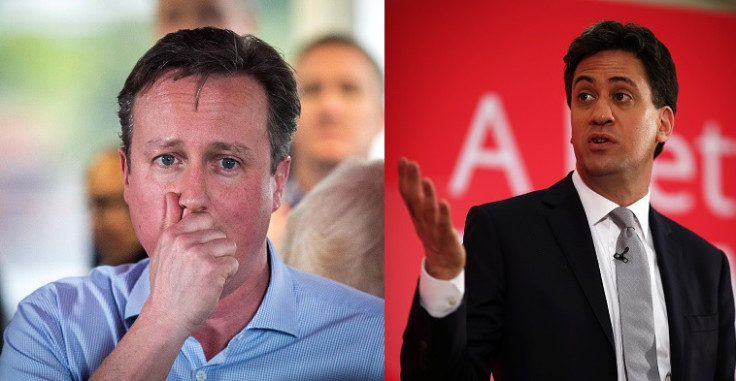 The Conservatives and Labour could be heading for the negotiating table after the final Lord Ashcroft poll gave the Tories a two-point lead over Ed Miliband's party.
With just three days until the general election, David Cameron's party is on 32% while Labour is on 30%.
The Tory lead is down by four since the end of April, while Labour is unchanged. The Liberal Democrats are up two points at 11%, Ukip up one at 12%, the Greens unchanged at 7% and the SNP up one at 5%.
If repeated on 7 May, the two-point margin would be far too slim for Cameron command an overall majority, leaving the uncertainty of a hung parliament.
Miliband has ruled out forming an anti-austerity pact with the SNP in order to the boot the Tories out of Downing Street, while any harmony between the Tories and Lib Dems after their coalition appears to have disappeared.
It raises the possibility that either the Conservatives or Labour could attempt to pass legislation with a minority government.
On 5 May, Nick Clegg said the prospect of such an arrangement could mean there would be another election by Christmas.
Embarking on a last-minute tour to drum up support for his party, Clegg said the Lib Dems would help form a "stable and strong" government in the national interest.