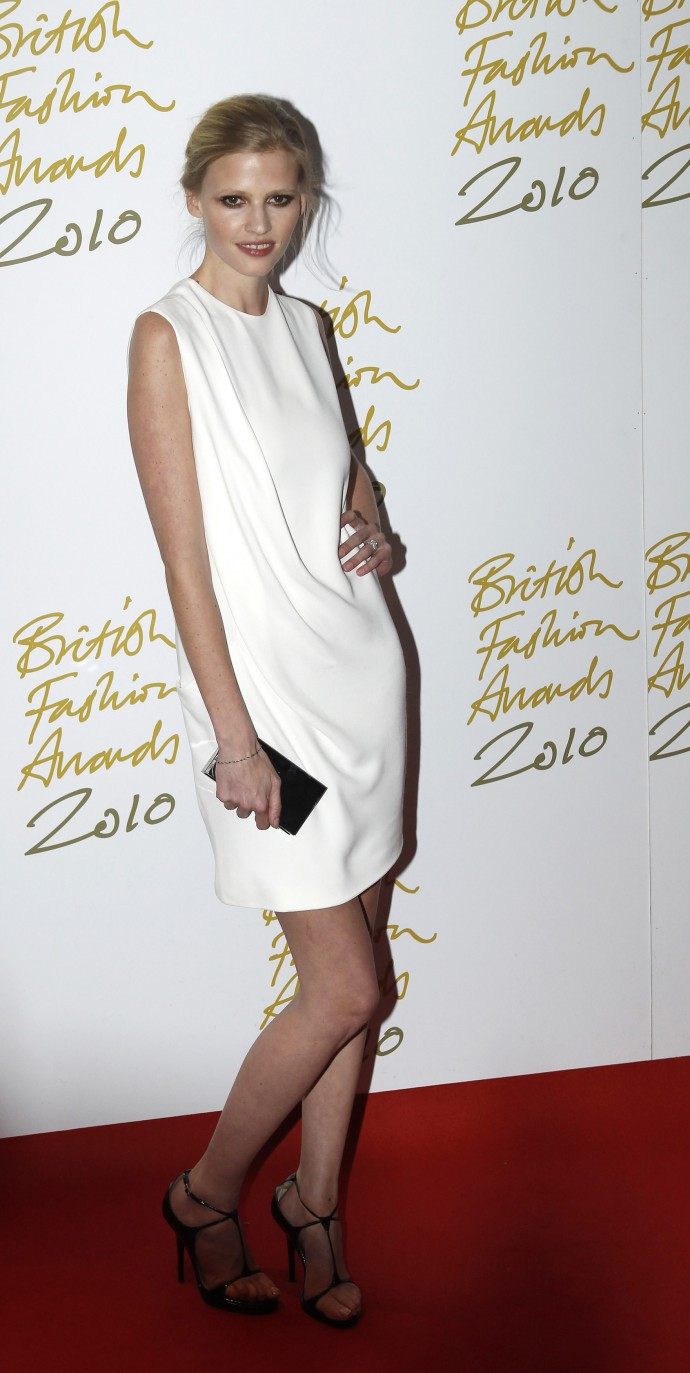 Calvin Klein has signed supermodel Lara Stone as the new face and body of its Naked Glamour campaign.
The U.S. fashion brand said that the new collection, entitled Naked Glamour, will be in stores at the end of August. Which will include T-shirt bras, lace shorts and a range of slips.
The Dutch blonde is following in the footsteps of actresses Zoe Saldana and Eva Mendes who also fronted the brand, yet is one of the only models to front all their brands, Calvin Klein Collection, CK Calvin Klein, and CK One Jeans.
Tom Murry, President and CEO of Calvin Klein Inc. said: "Lara Stone is one of the world's top models and her distinct look and sex appeal resonates with our consumers and has synergized our branded lifestyle advertising campaigns around the world."
Stone, 27, who has been married to comedian David Walliams for just over a year, has been enjoying a stellar career since her Model of the Year win at the British Fashion Awards 2010.
She is the star of this month's edition of Vogue Paris - the seventh time she has covered the magazine. She also stars in this year's Pirelli Calendar, shot by Karl Lagerfeld.
The model also recently bagged Tom Ford's beauty campaign and covers the August issue of French Vogue and is now the face of this U.S brand.
No surprise then that the 27-year-old was recently voted one of the most in demand models in the world.
The Naked Glamour campaign, shot by Patrick Demarchelier, sees Stone show off her enviable figure - and trademark gap-toothed pout - in a series of black and white shots taken by French photographer.
Watch the commercial at: http://youtu.be/xbkxaTl7zBA.