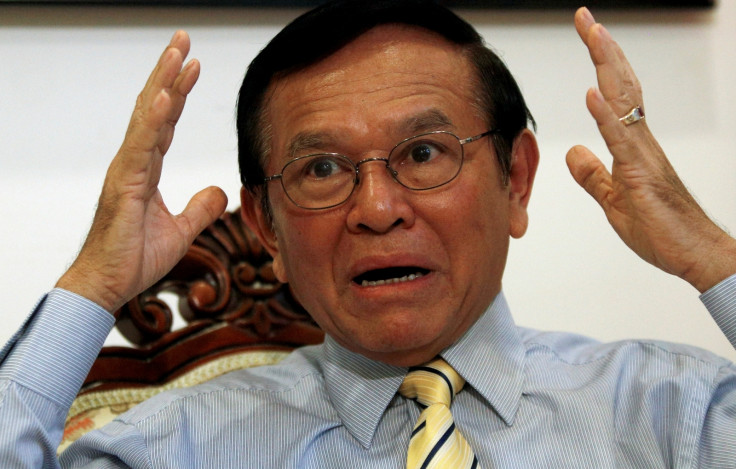 Cambodia's opposition leader, Kem Sokha, has been charged with treason and could face a prison sentence of 15 to 30 years if convicted.
Sokha, who had been expected to lead his Cambodia National Rescue Party in next year's election against Prime Minister Hun Sen's Cambodian People's Party, was charged with "colluding with foreigners" and accused of conspiring with US authorities to bring down the Cambodian government.
"The act of secret collusion with foreigners is an act of treason," the Phnom Penh Municipal Court said in a statement.
As evidence of Kem Sokha's alleged crime, the government presented a video of the opposition leader giving a speech in which he outlined his political strategy to win the next election with US support.
Prime Minister Hun Sen is one of the few world leaders who publicly endorsed President Donald Trump during the US election.
Kem Sokha was arrested on Sunday (3 September) amid a crackdown on the press and opposition voices in Cambodia. His arrest follows the closure of The Cambodia Daily, one of the country's last independent newspapers.
The paper, which has often criticised the government, was presented with a $6.3m (£4.9m) tax bill and told by Sen's government that if the amount was not paid editorial staff should "pack up their things and leave." Rights groups say the bill is based on false financial assumptions.
Human Rights Watch (HRW) said the Cambodian government's tax campaign against the newspaper "seems designed to threaten or even shut down the country's leading independent voices."
"The government's targeting of the highly regarded Cambodia Daily is one of the gravest threats to freedom of the press in Cambodia since the 1991 Paris Peace Accords," said Phil Robertson, deputy Asia director at HRW.
A spokesperson for the US state department expressed "grave concern" over Kem Sokha's arrest and said that the politician has "a long, distinguished, and internationally recognized commitment to human rights and peaceful democracy."
The European Union called for his immediate release and said that as a lawmaker Kem Sokha was meant to have parliamentary immunity.
"I may lose freedom, but may freedom never die in Cambodia," Sokha said on Twitter following his arrest.