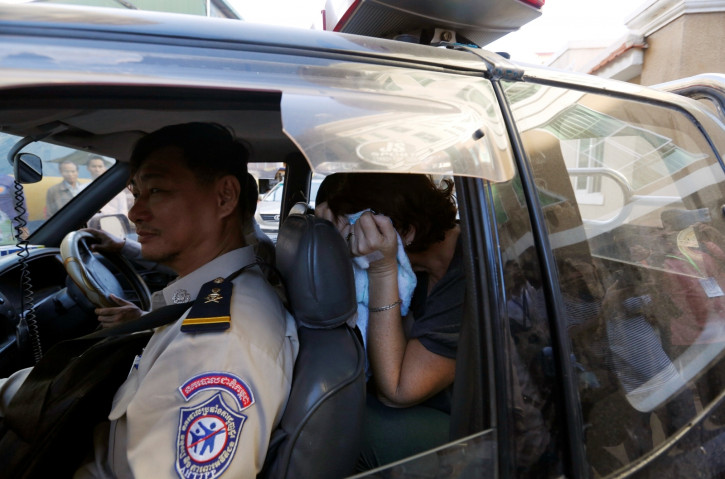 An Australian nurse and two Cambodian assistants have been jailed in Cambodia for 18 months on Thursday (3 August) for providing commercial surrogacy services.
Tammy Davis-Charles who was arrested in Phnom Penh in November last year has being found guilty of acting as an intermediary between adoptive parents and a pregnant woman.
Along with her Cambodian staff, Penh Rithy and Samrithchan Chariya, she was also found guilty of fraudulently obtaining documents, Phnom Penh Municipal Court judge So Lyna said.
Earlier reports said Davis-Charles operated a clinic that matched foreign couples with Cambodian surrogate mothers.
The 49-year-old denied the charges during her trial and said she only provided medical care to surrogates and did not know that surrogacy was illegal in Cambodia.
Davis-Charles who has already spent nine months in pre-trial detention was handed a $1,200 (£907.80) fine. Penh Rithy and Samrithchan Chariya were fined $500 (£378.07) each.
The judge said that Davis-Charles provided surrogacy services to 23 Australian and American couples. She paid Penh Rithy $600 to $800 to organise the paperwork of the babies born through the Cambodian surrogate mothers so that the babies could leave the country along with their parents.
Southeast Asia is known as a popular international destination for infertile couples looking to have babies through commercial surrogacy, considering the low costs involved compared to Western countries.
Thailand had banned the practice in 2015 after the case of a little boy born with Down's Syndrome came to light. His Thai surrogate mother said his Australian parents abandoned the boy but took his healthy twin sister home.
The ban in Thailand led to a slight increase in commercial surrogacy in neighbouring countries like Cambodia, which also banned the practice in 2016.
Other bans
Cambodia has also placed a ban on organ trafficking after two people were arrested for allegedly "trafficking organs" during a year-long operation involving at least 10 victims and frequent trips to India, officials said on 25 May, 2017.
The country has now put a end to the export of human breast milk after a US firm attracted controversy. The company, Ambrosia Labs, was selling milk to new parents and bodybuilders in America after exporting it from more than 90 Cambodian women.
This year, its dealings were suspended and the health ministry began an investigation into the health effects on babies of nursing mothers selling their milk. An investigation was also initiated to find out if the business had violated a law on trafficking in human organs.