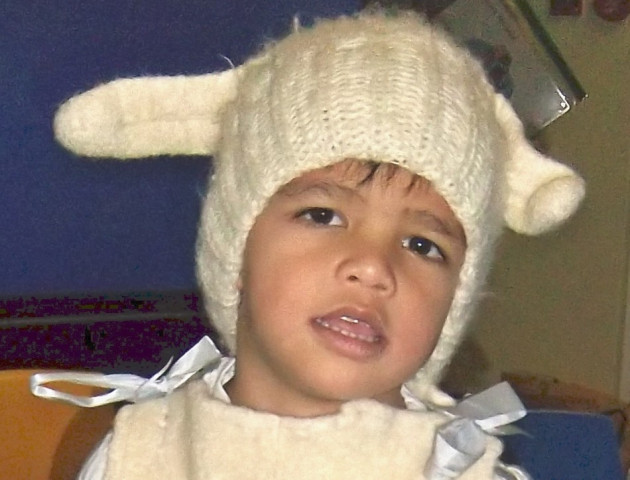 An 18-year-old has been jailed for five years for killing his girlfriend's three-year-old disabled child.
Cameron Rose, from south London, was sentenced to four-and-a-half years for manslaughter and six months for actual bodily harm.
Rose killed Rhys Lawrie in January last year, when he was just 16. Rhys suffered from Dravets Syndrome, which is a severe form of epilepsy.
His condition caused fits, affected his mobility and his speech development was delayed, meaning he could not talk.
At the time, Rose was in a relationship with Rhys' mother and he would spend time at their home in Bexley, south east London.
On 21 January 2011, Rhys was rushed to hospital after his mother called the emergency services saying her son had collapsed and was not breathing.
Paramedics noticed the toddler had excessive bruising to his face and eye. He died in hospital two months before his fourth birthday.
Detective chief inspector Michael Orchard said: "Rhys Lawrie was not just vulnerable as any three year old child is by virtue of his age, but he was also disabled and distressingly unable to tell anyone about the violence and pain he was suffering at the hands of Cameron Rose.
"Rhys was hurt in his own home, the very place where he should have been safe and protected from danger."
The doctor treating the child recorded 14 separate injuries and a post-mortem determined the cause of death had been a significant impact head injury that was received just before he died.
Rhys's other injures included a broken right leg, a subdural haemorrhage and bruised ears, suggesting he had been lifted by them.
Metropolitan Police Service child abuse detectives launched an inquiry into his death and arrested his mother. During an interview, she admitted she left Rhys in the care of Rose, who was charged with murder in September last year.
Orchard added: "The investigation into Rhys' death was a lengthy and complex one in which we worked with numerous professionals from a range of agencies in order to gather the evidence required to put Cameron Rose before a court so that he could be brought to justice.
"I am glad that today Rose will start a jail term handed to him for his appalling actions against an innocent and vulnerable child."