Camilla Parker Bowles, the Duchess of Cornwall, has reportedly advised Kate Middleton to cut short her hair.
According to the Daily Star, the 66-year-old Duchess told Kate that "she needs to sort out her hair and get it cut into a shorter style."
"Camilla has tried to help and advised her to go shorter and lighter," a royal source said. "The royals always want to look smart and Kate is letting the side down. She has looked bedraggled recently and it's not a good image."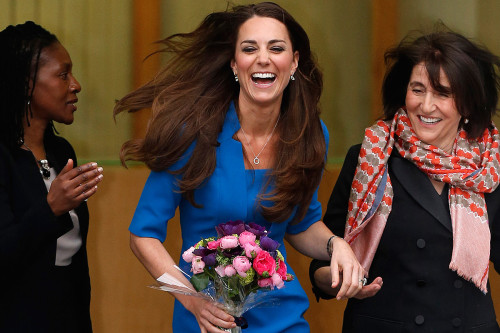 Bowles' personal hairdresser Jo Hansford, whose celebrity clients include Angelina Jolie, Gwyneth Paltrow and Nigella Lawson, also feels that the Duchess of Cambridge needs a makeover.
"I think her hair needs to be cut. She could get rid of a good six inches. It seems to be getting longer and longer but it is too long and is dragging down," Hansford said.
However, last month, Kate's enviable long brunette waves topped a poll of the most wanted hairstyle. A fifth of the women surveyed by promotionalcodes.org.uk picked the 31-year-old royal over Beyonce, Kim Kardashian and Jennifer Aniston.
"Kate Middleton has beautiful hair. I'm sure she has her off days but we never see her without a hair out of place. Her hair looks great loose or in an elaborate up-do. I'd give anything to have hair like hers," one voter said of the Duchess.
Previously, Aniston had told Marie Claire that she envied Kate's hair.
"Kate Middleton [when asked if anyone gave her hair envy]. Does she do her hair herself?" she asked, "She's got a hard job, being scrutinised like that. When I have a bad hair day, my hair just goes in a clip."