Caminito del Rey: Would you walk along this narrow footpath high above a gorge near Malaga?
Would you be brave enough to walk along this footpath suspended high above a dizzying gorge? I'm not talking about the green iron structure, but the precarious narrow wooden gangway pinned against the cliff face. This is the Caminito del Rey (the King's Little Pathway) near Malaga, southern Spain.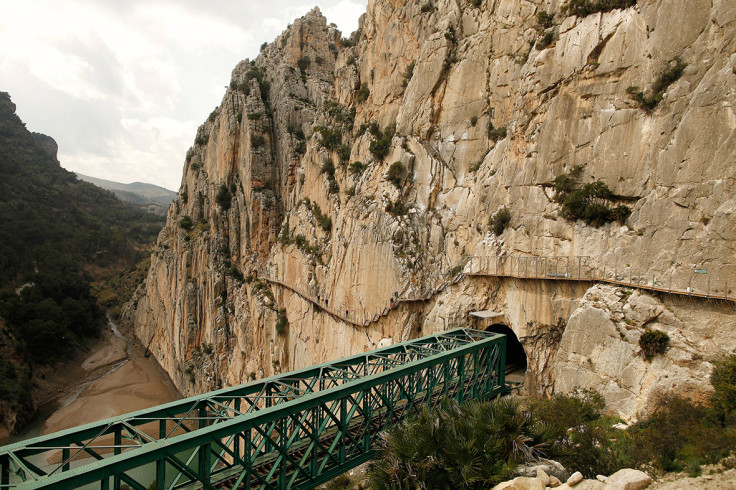 The walkway is just one metre wide and about 100 metres above the Guadalhorce River.
The path was built between 1901 and 1905 for workers at hydroelectric power plants at Chorro Falls and Gaitanejo Falls. The walkway acquired its name after King Alfonso XIII walked along it in 1921 during the inauguration of the Conde del Guadalhorce dam.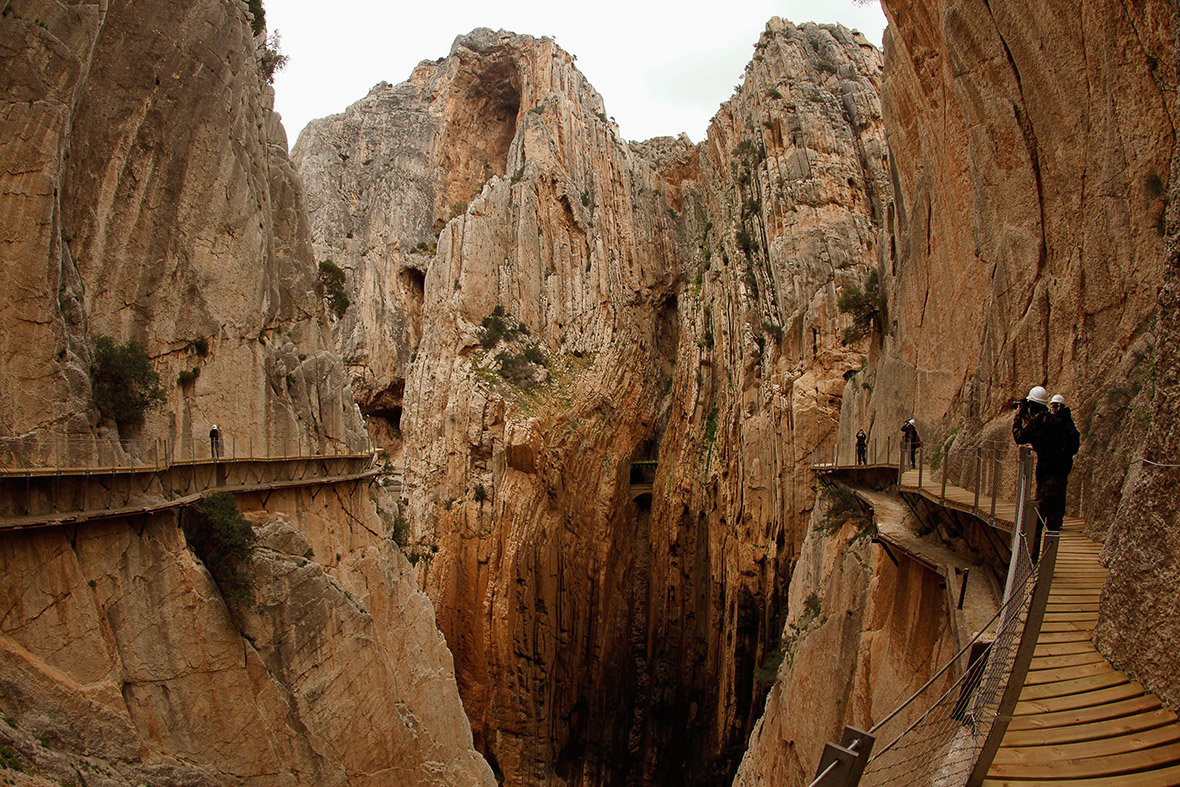 The original walkway was made of concrete, which crumbled, sending chunks of it into the Desfiladero de los Gaitanes gorge below. It was closed to the public in 2001 following five deaths in 1999 and 2000.
Daredevils continued to make the crossing, despite hefty fines and open air gaps above the chasm, bridged only by narrow steel beams.
A new boardwalk, built above the old concrete path, opens to the public on 29 March 2015. Entry will be free during the first six months, but crossings must be booked at caminitodelrey.info/en/#2. More than 30,000 people have already reserved their walk on the world's most dangerous path.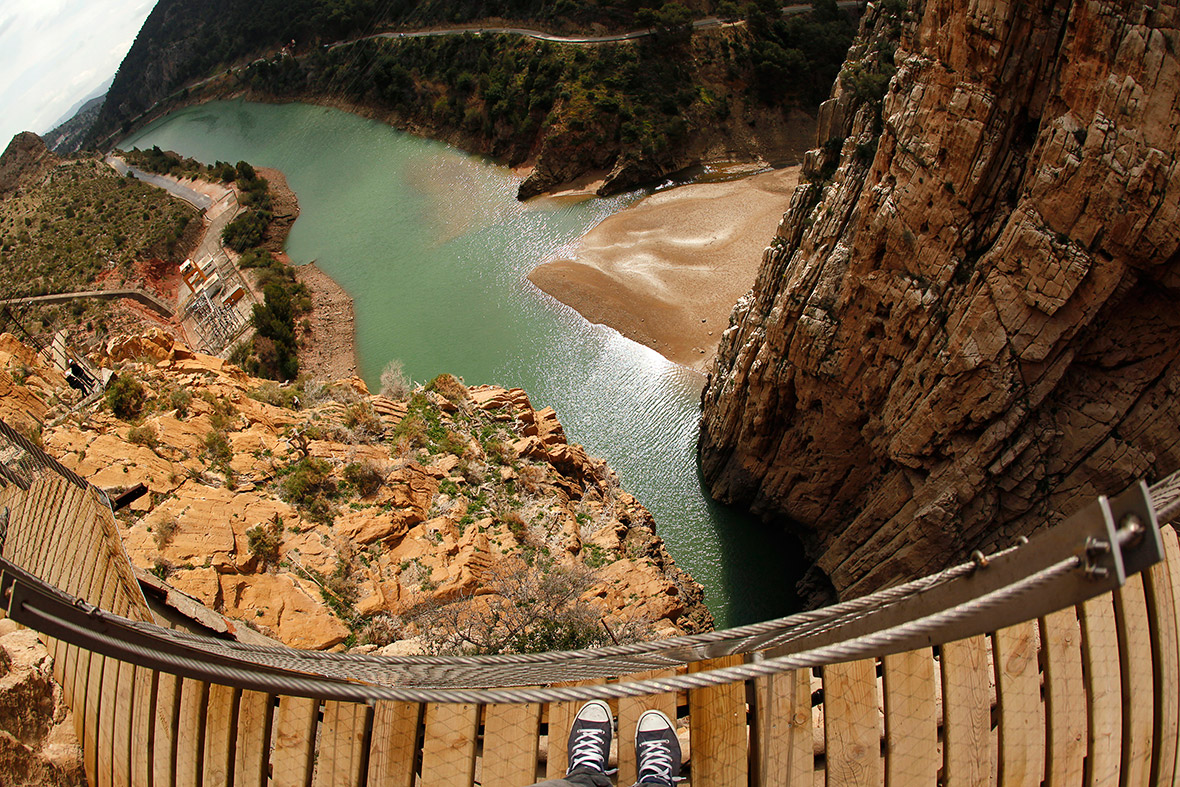 © Copyright IBTimes 2023. All rights reserved.