No U-Turn for Britain, Vows David Cameron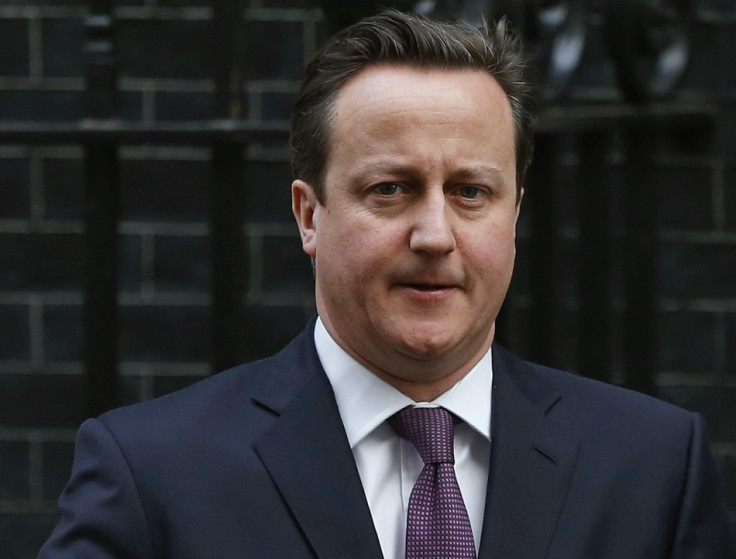 UK Prime Minister David Cameron has insisted that there will be no government U-turn in the wake of the Eastleigh by-election in which his Conservative Party was beaten into third place.
Writing in the Telegraph on Sunday 3 March, he insisted his government would "stick to the course we are on," and resist calls for a "lurch to the right".
Tory backbenchers fear that their party is failing to connect with its grass-roots support on issues such as Europe, immigration and crime, which Ukip was able to capitalise on to claim second place in the contest which the Liberal Democrats won following MP Chris Huhne's resignation.
Addressing the concerns of frustrated supporters, Cameron writes: "I know who these people are. They are people who feel that Britain, this great country we love, was going downhill for years under Labour and is not being fixed fast enough by the government I lead."
"We are engaged in a battle for Britain's future. It is a battle to defeat some of the most dangerous challenges in our history.
"And it is a battle we will win only if we reject the cynicism, the political calculation and the easy ways out - and stick to the course we are on."
Justice Secretary Chris Grayling has suggested that should the Conservatives secure a majority in the next election they would be prepared to scrap the Human Rights Act, which the Lib Dems have pledged to defend.
If the UK were to repeal the act and thereby withdraw from the European Convention on Human Rights, it could provoke an EU constitutional crisis; The pledge comes following a number of controversial rulings by British judges citing the act.
"We cannot go on with a situation where people who are a threat to our national security, or who come to Britain and commit serious crimes, are able to cite their human rights when they are clearly wholly unconcerned for the human rights of others," Grayling told the Telegraph.
Conservative Party vice-chairman Michael Fabricant has claimed that Ukip managed to present a distinct message on core "blue-collar Tory" issues such as Europe and immigration in a way the Tories failed to at Eastleigh.
MP Eleanor Laing has claimed that the party is losing contact with ordinary Conservative voters.
The seat was on a list of those the Tories have to win if they are to secure a majority in the next election.
There have been rumours of a leadership challenge should the Tories suffer more heavy defeats in the local elections in May, and fail to shore up support ahead of 2015.
In his first statement since the defeat, Cameron wrote: "In 30 years' time, I want people to be able to look back at this government and see that we paid down our debts, helped create millions of jobs, sorted out welfare, made our schools world-beating and built homes for a generation.
"Doing this kind of work might not earn you popularity points in by-elections, but it's what I'm in politics for."
© Copyright IBTimes 2023. All rights reserved.