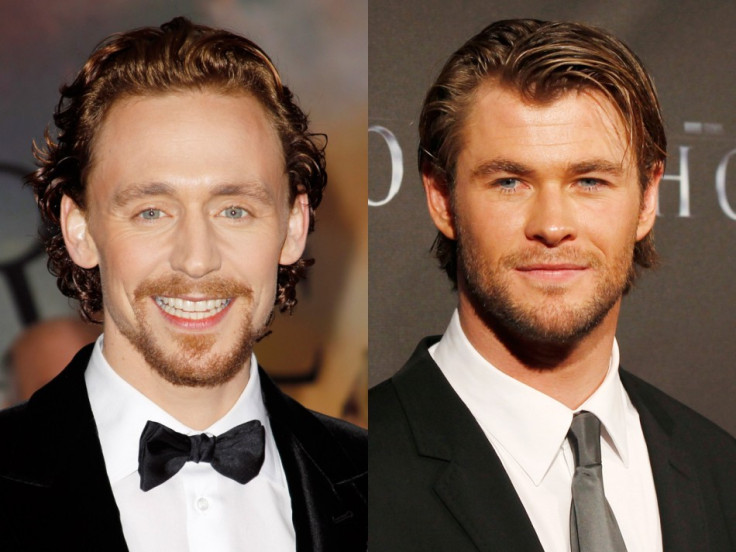 Thor stars Chris Hemsworth and Tom Hiddleston had a reunion in Australia as the actors prepare to reprise their role as Thor and Loki, respectively in the Marvel superhero movie, Thor: Ragnarok. Joining the British actor in Hemsworth's native land is none other than Hiddleston's girlfriend Taylor Swift. As the couple continue globe-trotting, 32-year-old Hemsworth chimed in on his co-star's romance rumours.
"I've seen Tom around. He looks happy, mate, you know," The Huntsman: Winter's War actor said during his appearance on an Australian radio show, Fitzy and Wippa.
When the show hosts asked the Aussie star if he has seen Swift on the set, Hemsworth added, "I haven't actually met her. I think they only got here three or four days ago."
Meanwhile, the Marvel movie stars, who play on-screen brothers reportedly spent some quality time in Australia. According to a US Weekly report, The Night Manager actor even joined his Thor co-star on a trip to see Hemsworth starring Ghostbusters along with some friends.
However, the Rush star hasn't yet come across the Bad Blood songstress. "I'll ask her just to sing a few songs. I'll just hand her the guitar in between setups with the camera," Hemsworth jokingly said about meeting Swift.
"I'll be like, 'Off you go.' A couple tunes would be nice," he added.
Despite Hiddleston and Swift making appearances as a couple on several occasions, gossip magazines have been sceptical of their relationship. "The truth is that Taylor Swift and I are together, and we're very happy," 35-year-old Hiddleston, who recently bagged an Emmy nomination, told The Hollywood Reporter clearing the air on his romance rumours with the Blank Space hitmaker. "That's the truth. It's not a publicity stunt."