Can The Walking Dead love rivals Rosita and Sasha put tension aside for Negan mission?
IBTimes UK exclusive: Actress Christian Serratos reveals what's next for her character Rosita.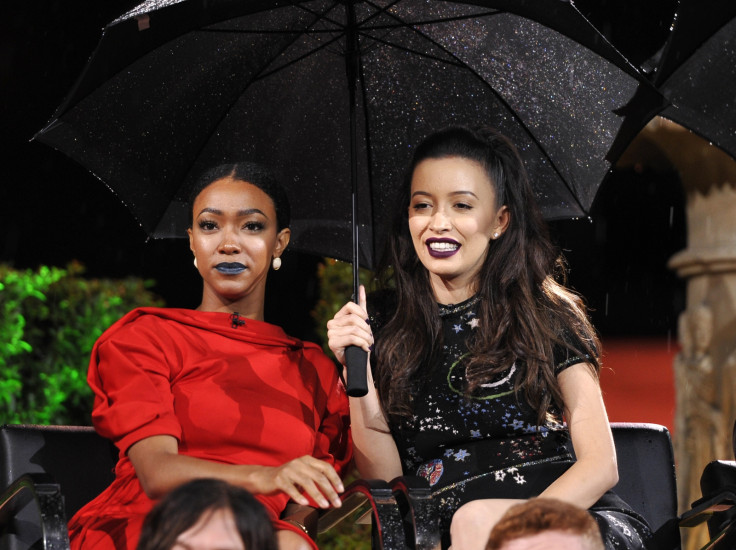 The Walking Dead has seen its fair share of romance but unfortunately for characters Rosita and Sasha, they fell for the same man. Since the untimely death of their shared love interest, Abraham, earlier in season seven, tension has continued to mount between the survivors and actress Christian Serratos hints that it could reach a head.
In episode 12, titled Say Yes, Rosita, played by Serratos, was seen approaching Sasha at the Hilltop to ask if she would join her on a mission to assassinate murderous villain Negan. Sasha, played by Sonequa Martin-Green, agreed without hesitation and the pair made a pact that it was a "one-way ticket", meaning neither expect to get out alive.
The alliance came as a surprise considering the ladies were seen subtly sniping at each other after Abraham's gruesome death at the hands of Negan in episode one of season seven. The rivalry first transpired in season six after Rosita learned that Abraham had unceremoniously dumped her to pursue a romance with Sasha.
Although they have now united in their hatred for Negan, Rosita and Sasha have still not addressed their common interest – Abraham. Revealing whether the pair will eventually have an awkward confrontation, Serratos told IBTimes UK: "That's a possibility, seeing this volcano explode. We're seeing the tension and that's interesting, we'll see what it builds to but I love working with Sonequa."
Serratos continued: "When we worked together in the first episode of this season, we saw [Rosita and Sasha] share a common understanding or a bond of some sort and we couldn't figure out what it was. That was really exciting to do with someone like Sonequa who [I feel so comfortable with] and we can just let it all hang out and give the most honest performance. Now, getting to battle each other a little bit is even more fun for us because we're so close and now we get to give each other some attitude."
As season seven has progressed, Rosita has become angrier and less tolerant of her group's slow-pace in getting revenge on Negan. It is certainly unusual watching a member of the Alexandrians go against group leader Rick, who typically has them at his beck and call.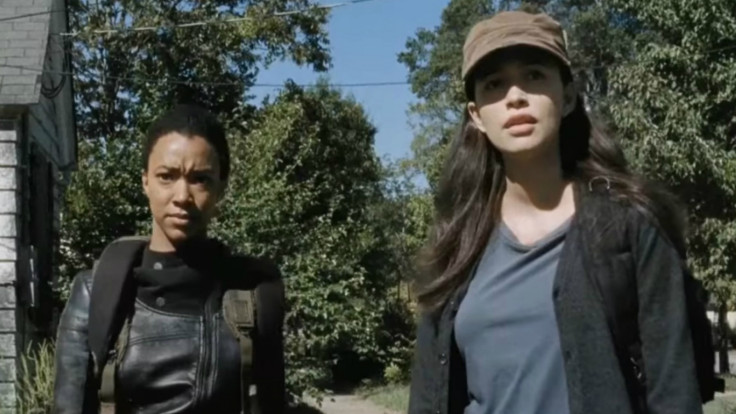 Addressing her character's rebellion, Serratos explained: "I was so excited about it because we're sort of seeing a different side of her and what trauma does to her. That's what I love about the show is the individuals and the people, their stories, what they go through and how it affects them."
Serratos adds: "Sometimes that's in a way the fans like and sometimes it's in a way that the fans aren't used to. The fans aren't used to her being really as outspoken as she has been and she's being a little sharp. But that's something that can happen to an individual. Even us in normal life, we can be pleasant one moment but we go through something traumatic and that can easily push us over the edge and that can make us act out in a way that's unpleasant. That's what we're seeing so I was fascinated by it and excited to play it."
The Walking Dead season 7 continues on Monday 20 March at 9pm on Fox in the UK.
Watch The Walking Dead teaser for season seven episode 14:
© Copyright IBTimes 2023. All rights reserved.