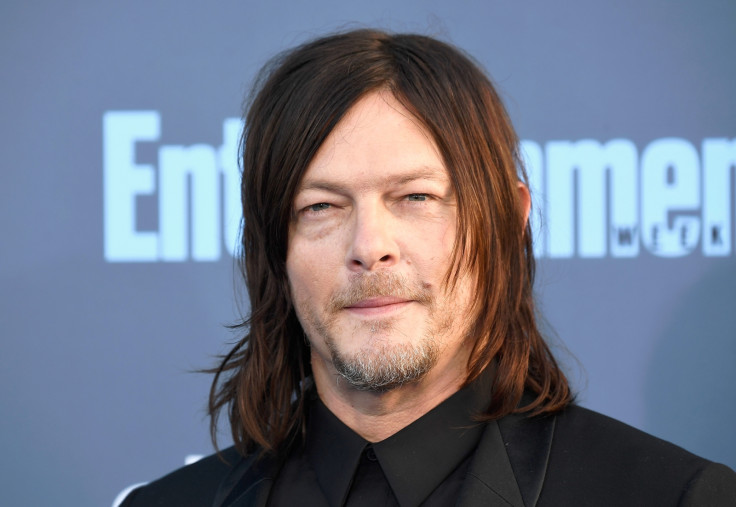 Viewers watched the heartwarming moment when The Walking Dead characters Daryl and Carol reunited earlier in season seven. It was also momentous for actor Norman Reedus who was thrilled to finally share a scene with his "best friend" Melissa McBride after many episodes apart.
In episode 10, titled New Best Friends, Daryl unexpectedly paid a visit to Carol's retreat at The Kingdom, where they shared a meal and exchanged few words. During the tear-jerking scenes, Daryl lied to Carol about whether Negan had killed any of their friends – failing to mention that poor Glenn and Abraham were slaughtered by the maniac's barbed wire baseball bat Lucille.
So how will Carol react once realising her closest ally in the post-apocalyptic world lied to her? Speaking exclusively to IBTimes UK, Reedus said: "I've thought about this and I think she's going to go, 'Man, I knew you were lying'. I don't think she would hold it against him, I think she would know the reasons why he didn't tell her."
Fans were thrilled to see two of their favourite characters reunited on-screen and it was a particularly exciting day for Reedus, 48, and McBride, 51, who last shared a scene together in season six.
Explaining his anticipation for their big reunion, Reedus said: "It was great, it was one of those days we were really excited to go to work and the first take – we tried to stay away from each other a little bit to keep it fresh and we didn't rehearse so that when the doors opened we both just burst into tears."
He continued: "I think everyone on set was crying that day. We have such a rapport, she and I, that there's a lot of Norman and Melissa in those scenes and she's one of my best friends. Every time an episode comes on, we're texting throughout the whole thing to each other. Carol and Daryl have a tight thing those two, for sure."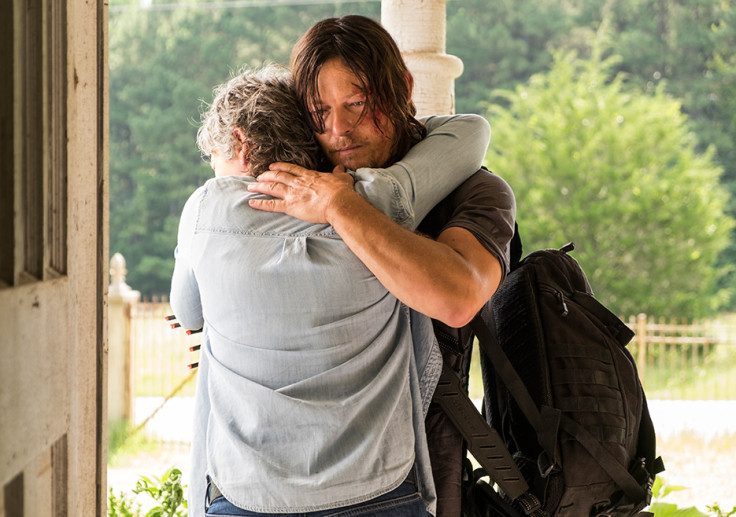 Walking Dead fans will understand that the series trains heavily more on character development than zombie gore. Praising the acclaimed performances of the cast, director and special effects producer Greg Nicotero said: "That's a good word, 'honest', because all of our actors – the reason the show after seven years is just as viable and popular is because the honesty that these people exude. And as someone who directs a lot of the episodes, part of my job is very much where I put the camera and let these guys do what they're so good at."
Nicotero continued: "There is such a dedication and honesty to what they bring that I really attribute a lot of that to why the fans still care about what happens to everybody. In the first half of the season we lay the groundwork, in the second half the momentum starts to build until the season finale. It's an exciting time for the show because after seven years, it's got to feel fresh."
The Walking Dead season 7 continues on Monday 13 March at 9pm on Fox in the UK.
Watch Daryl and Carol reunite in The Walking Dead: