A tortoise and a snail wear matching outfits crocheted by Katie Bradley, who sells tortoise cosies on her Etsy online store.
"The snail cosy was just a random fun little idea that came about when I had a small remnant of yarn left over from another project," she told Q13FOX.com.
"Since our yard has quite a few European snails in it, I made a snail cosy, just for fun."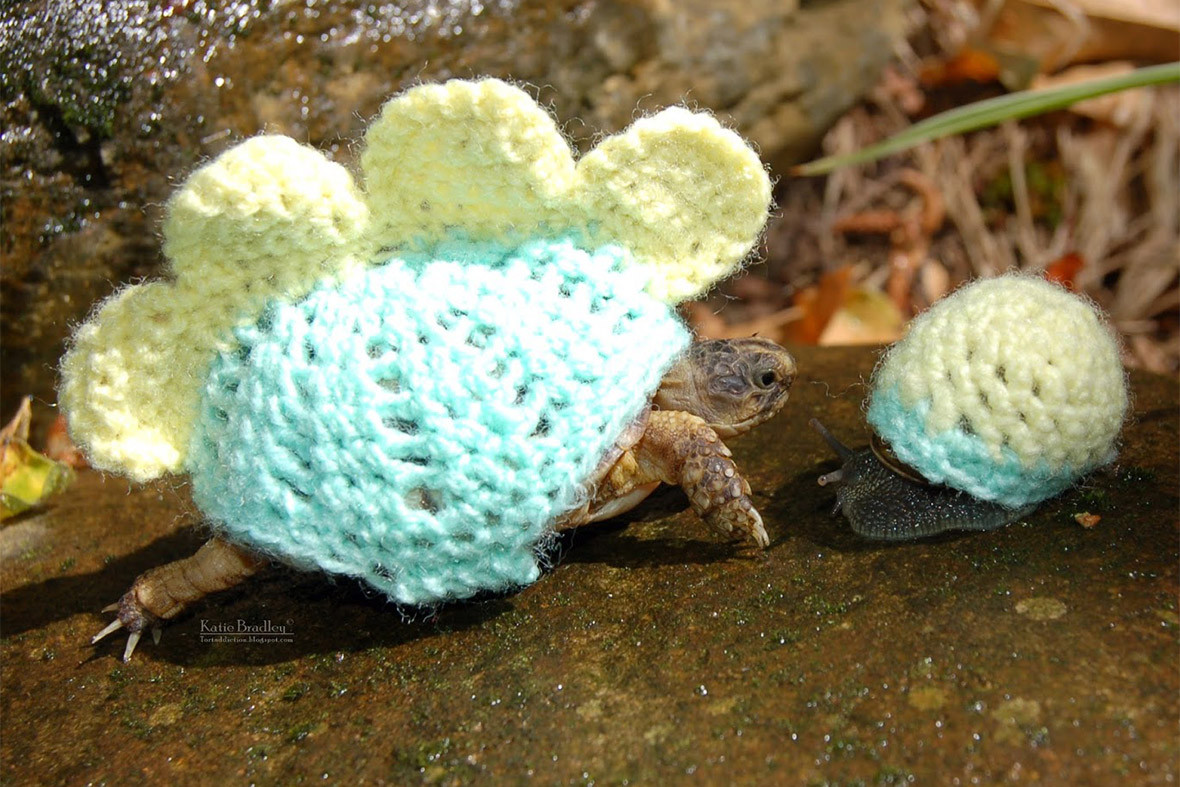 Her crocheted tortoise cosies are cute, but they serve a purpose too, she says.
"A tortoise's shell blends in with the grass, dirt and leaves awfully fast, so having a bright-coloured cosy on that shell makes it much easier to keep track of," she said.
But she warns customers that the cosies shouldn't be worn constantly.
"[They] should be used under supervision, shouldn't be used near a heat source, and because tortoises are cold-blooded, obviously don't replace an external heat source," she said.
"Tortoises absorb UVB through the skin on their legs and head, so as long as they don't wear a cosy all the time, it won't hurt the tortoise to have a stroll in the yard dressed as a dinosaur, a pig, a shark, or a cheeseburger."
Katie Bradley has crocheted more than 1,400 cosies since 2012 and says her favourite outfit is the shark fin, because every time she sees it, she hears the soundtrack to Jaws in her mind.
In this gallery, we look at a few of Katie Bradley's crocheted tortoise cosies. See many more at her Etsy store.