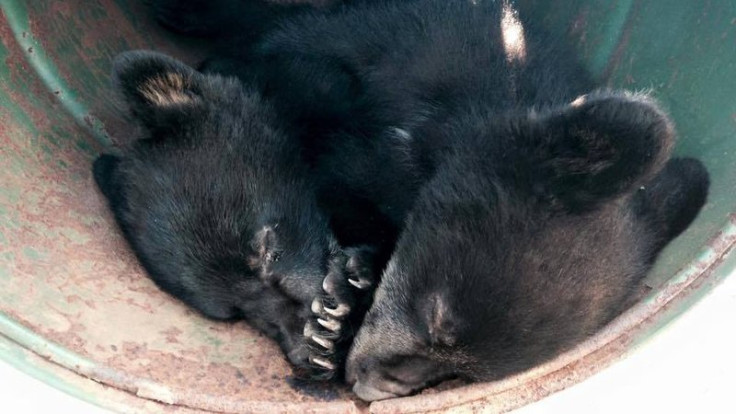 A conservation officer in British Columbia, Canada, has been suspended after he refused to destroy two orphaned black bear cubs.
Bryce Casavant was instructed to euthanise the bears after their mother was destroyed for breaking into a home in Port Hardy to take salmon and deer meat from inside a freezer.
He refused to follow orders, insisting there was no evidence the cubs had taken any of the food. Instead, he took the eight-week-old cubs to North Island Wildlife Recovery Association, where they currently remain.
The officer has now been suspended without pay for refusing to follow orders, a move that has caused outcry in the area.
An online petition calling for Casavant to be reinstated has attracted more than 17,000 signatures.
"I think it's just unbelievable," Robin Campbell, founder of the North Island Wildlife Recovery Association, told CTV News. "He's a family guy and they suspend him without pay."
BC Government and Service Employees' Union president Stephanie Smith told the Vancouver Sun: "We have confirmed that our member was suspended without pay for failing to euthanise the cubs. We'll file a grievance on behalf of him and we're going to aggressively defend him in his decision to do his job, which is to conserve wildlife where appropriate.
"Current policy actually allows conservation officers to make a judgment on whether to euthanise animals if they're not considered a public safety issue."
Environment Minister Mary Polak described the incident as a "very sad and unfortunate situation". She added: "These very difficult decisions for animal relocation suitability are made by professionals including senior wildlife biologists and the provincial wildlife veterinarian, along with conservation officers.
"The Conservation Officer Service is investigating this situation, including the actions of its members."