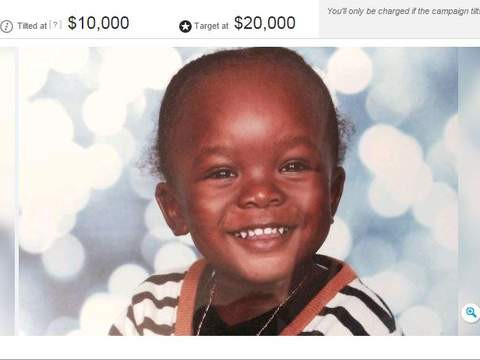 A three-year-old boy who went missing in Toronto has been found dead.
Elijah Marsh had wandered off from his family's home in an apartment building in Toronto on a bitterly cold night.
Members of the toddler's family said that they last saw him in his bed on Wednesday (February 18) night and woke in the early hours of Thursday to find him gone and the front door open.
He was caught on CCTV in the lobby of his grandmother's apartment building wearing only a nappy, T-shirt and boots as he walked outside, into temperatures -4F (-20C).
A massive search operation was launched comprising hundreds of police officers and city residents and helicopters.
Elijah was found six hours later in a nearby yard. He did not show any vital signs, and was rushed to the hospital. He was confirmed dead.
Toronto police Chief Bill Blair said: "It really is a tragic set of circumstances. I think every Torontonian will feel the loss. I think it'll remind all of us to go home and just hug our kids a little bit more. And I think we all will grieve for that child and for their family and for their community for its loss."
The city is united in grief following the tragedy. An online campaign has been launched to raise funds for Elijah's funeral
CAN$33,000 ($26,000) have been raised so far.