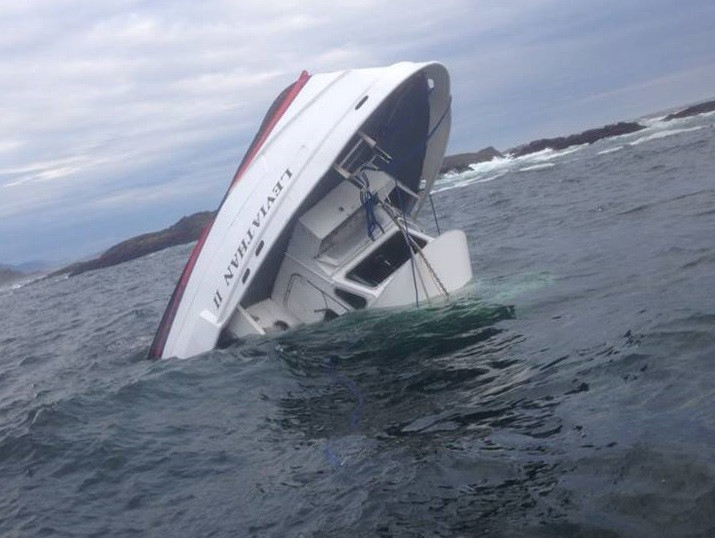 The Foreign Office has confirmed the five people who died when a whale-watching boat sank off the coast of Canada were all British. One person is still missing after the 20m Leviathan II, carrying 27 people, sank off the coast of Vancouver Island, British Columbia, on 25 October.
Emergency services confirmed 21 people have been rescued and taken to hospital, many of who are said to be in a stable condition. An investigation is under way to determine how the boat sank, with conditions said to be "not too unusual" for the whale-watching company to deal with.
Foreign Secretary Philip Hammond said the five people confirmed to have died off the coast of Tofino are British. Hammond said: "It is with deep sadness that I can confirm five British nationals have lost their lives when the whale-watching boat they were on sank off Western Canada on Sunday.
"My thoughts are with the family and friends of all those affected by this terrible accident. Consular staff in British Columbia are supporting the family members of those who have died and we will remain in close contact with Canadian authorities as further information becomes available."
Mayor of Tofino Joise Osborne tweeted: "Thoughts & prayers are with passengers, crew, emergency responders & their families. Thank you all for your messages of support. I can't thank the Tofino community & our Nuu-chah-nulth neighbours enough. The outpouring of support is nothing short of phenomenal." The identities of those confirmed to have died have not yet been released.
Jamie's Whaling Station and Adventure Centres, who operate in Tofino, a popular destination for whale-watching, confirmed the Leviathan II was operated by them.
A spokesperson said: "It has been a tragic day. Our entire team is heartbroken over this incident and our hearts go out to the families, friends and loved ones of everyone involved. We are doing everything we can to assist our passengers and staff through this difficult time. We are co-operating with investigators to determine exactly what happened.
"In the meantime, we want to extend our most sincere thank you to the first responders, rescue personnel, and everyone from Tofino and the local First Nations communities who assisted with the response efforts."