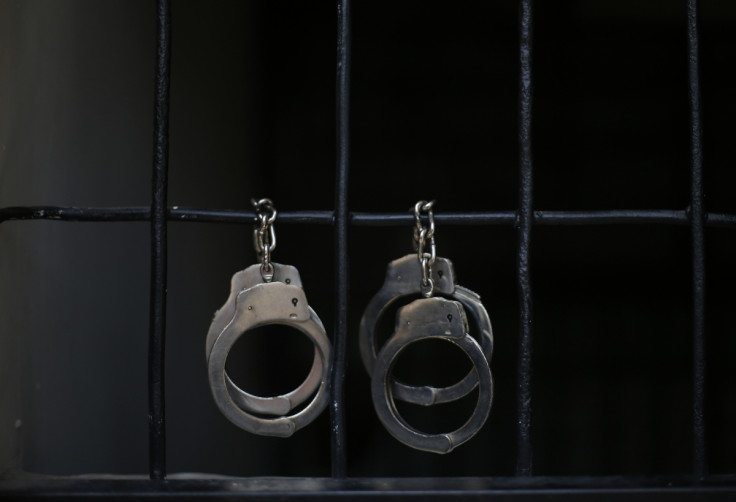 Canadian police have arrested a 42-year-old man suspected of holding an account on Twitter under the name "CanadaCreep". The account in question has nearly 17,000 followers, which it amassed in just under a year.
The unnamed man has been placed in custody on charges of secretly clicking pictures of hundreds of women for at least five years and posting their photographs on Twitter. He allegedly posted images of women's clothed breasts, buttocks or genitals with lewd captions, the BBC reported.
Staff Sgt Cory Dayley said Calgary police received a complaint on Monday (12 June) from Alexandra Constantinidis, 22, who was alerted by her friends that a minute-long video of her walking downtown was on Twitter. She immediately reported it to the police and with the help of the public the man was arrested on Tuesday.
His Twitter account has also been suspended, police said.
"It was less that he'd taken the video of me, and more that he'd taken these terrible, horribly humiliating videos of other women and nobody said anything in a year. And he had 17,000 followers who thought this was appropriate," Constantinidis told the BBC.
The suspect has been charged with six voyeurism-related charges in relation to three incidents, but Dayley said more charges were likely to follow as investigators were analysing multiple terabytes of data, including hundreds of thousands of images of women.
They were also examining a laptop, storage devices and other electronic devices, which they seized from the man's house.
"It could take weeks, if not months to go through it. We have images and videos dating back to at least 2012 right now and, as we dig deeper, we may find that it goes back further," Dayley said.
He added that until Monday they had not received any complaint against the man. Police had also put out an appeal to people for help in apprehending the suspect and got a flood of tips.
Several Twitter users have also circulated pictures from the "CanadaCreep" account which appears to show the photographer reflected in mirrors or windows.
"On the hunt to find this dirtbag," one internet sleuth had said.
"This is definitely an extreme case for us here in Calgary and what we're seeing (is) quite disturbing and concerning, no doubt," Dayley said.
"We just really need the community to do what it did in this case, which really helped us get out in front of the investigation and react as quickly as we did and bring it to a quick resolution."
Under Canadian law, a person can be charged with voyeurism if they "surreptitiously" observe someone who has "reasonable expectation of privacy". If convicted, the man could face a jail sentence of anywhere between six months and two years per offence.
"If you're not punishing this behaviour, you're endorsing this behaviour," Constantinidis said.