Canadian Fashion Mogul Found Guilty Of Sexual Assault
He also faces a lawsuit brought by 57 women and is fighting extradition to the US.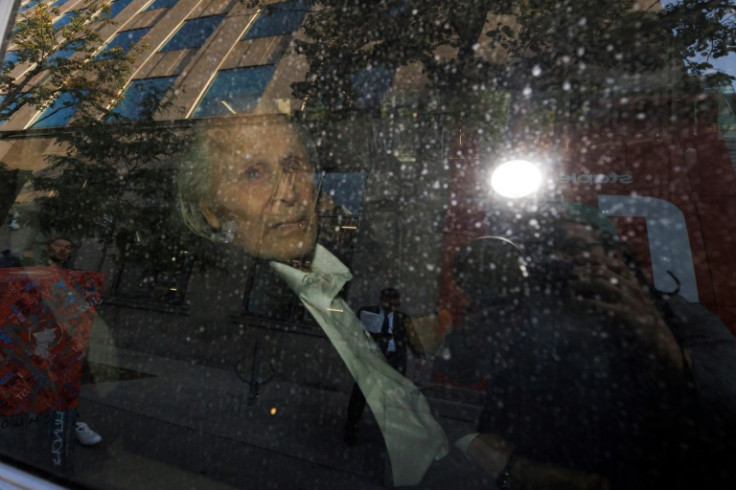 Canadian fashion mogul Peter Nygard, who founded one of Canada's largest clothing brands, has been found guilty of four counts of sexual assault by a court in Toronto.
In the seven-week trial held by Ontario's Superior Court of Justice, Nygard was also acquitted of one count of sexual assault and one count of forcible confinement. The charges against the 82-year-old pertain to the incidents that took place between 1988 and 2005 in Canada and the United States.
During the hearing, the prosecutors told the court that Nygard used his "status" to assault five women over a period spanning decades. He lured the women, aged 16 to 28, to his private luxury suite at his firm's headquarters in Toronto.
One of the prosecutors said that he would assault the women once they were trapped inside his room, which had "a giant bed...and a bar and doors, doors with no handles and automatic locks controlled by Peter Nygard".
However, his lawyer, Brian Greenspan, accused the women of being motivated by financial gain or "gold-digging" since they are also involved in a US class-action lawsuit against the former fashion mogul, according to a report in The Guardian.
He claimed that the cases against Nygard were built on "contradictions and innuendo".
"To describe Peter Nygard as an evil predator, a Jekyll and Hyde personality who, through wealth and power, lured women to his den of iniquity and forced women to comply with his sexual demands... is neither fair nor accurate," he said.
While the prosecutors described him as being evasive and inconsistent, Prosecutor Ana Serban pointed out how the five accused have "remarkably similar accounts" independent of each other.
"The similarities defy coincidence," she said. "It's a pattern of behaviour."
Nygard himself gave testimony in his defence. He said that he could not recall ever meeting or knowing four of his accusers and that he never raped them.
"The type of allegations that were said and were described is the type of conduct that I know that I have never done, I never would do," he told the court.
The court will announce his sentence on November 21. Nygard, a Canadian citizen born in Finland, has been in detention since his arrest in 2020. He faces similar charges in Quebec and Manitoba, as well as extradition to the United States.
He also faces a lawsuit brought by 57 women and is fighting extradition to the US. The lawsuit accused Nygard of using violence, intimidation, bribery, and company employees to lure his victims.
In 2020, he stepped down as chairman of his firm, Nygard International, which later filed for bankruptcy.
© Copyright IBTimes 2023. All rights reserved.