Canadian fertiliser company PotashCorp fends off BHP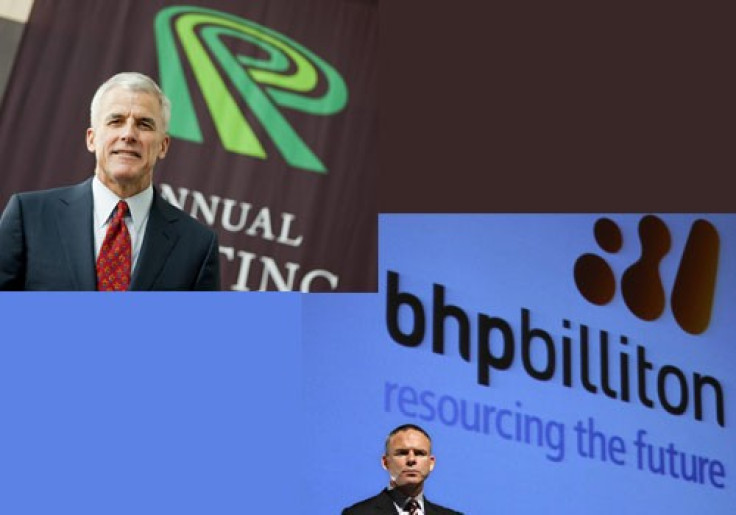 Potash (Potassium Carbonate) and phosphate company PotashCorp is fending off a bid from BHP today driving stocks and shares on the FTSE higher after Marius Kloppers, the chief executive of the mining company said that he would take his bid for the fertiliser maker to its shareholders.
The resulting news sent the FTSE 100 up 66 points on Monday as Merger and Acquisitions dominated the headlines including a $1.6 billion bid for 3Par from Hewlett Packard and a KNOC bid for FTSE 250-listed Dana Petroleum lifting shares globally - the German Dax was up 44 points by 15:40 GMT+1 whilst the Dow rose 72 points after opening.
But risk appetite was hardly surging however as shares were flat across Asia and oil gave up its gains.
"Discussions are being pursued with several of these third parties in order to generate value-enhancing alternatives," said PotashCorp, the world's largest listed fertiliser producer as it formally rejected the BHP $39 billion hostile takeover.
Anglo-Australian BHP meanwhile hope that it's bid will pass regulatory hurdles in order for it to gain access to one of the world's largest reserves of potassium carbonate - a key compound found in arable fertilisers - almost half of which are resident in smaller Canadian provinces.
Headquartered in Saskatoon, Saskatchewan, it (PotashGroup) controls a fifth of the world's capacity. BHP however already has operations and relationships in Saskatchewan, and in an effort to placate Canadian regulators has pledged to maintain current levels of employment and run its global potash operations from the region.
Meanwhile, as BHP makes a charm offensive on shareholders, PotashGroup's immediate response was to take a 'poison pill' - a shareholder rights plan that would create thousands of new 'worthless' shares that would dilute BHP's own interest after a takeover.
Such rights issues are normally revoked by the Securities commissions however PotashGroup's 90 day offer is unusually lengthy and gives it time to prepare a sturdy partner who could shore up its defense.
Sinochem, is reportedly one such partner and has said last week, "it will pay close attention" to the bid - adding that it was interested in such investment opportunities.
The Chinese state-owned chemical group said that it had a good co-operative with PotashCorp and would be "very attentive to what happens to them".
A top Chinese banker meanwhile added that there were lots of entities in China looking at Potash, just as they had when BHP made a hostile bid for rival miner Rio Tinto in 2008.
"This is the biggest deal in the world right now and it has important strategic implications for China so every banker is calling funds like CIC [China's main sovereign wealth fund] to see if they're interested," the banker said.
Bankers have also signalled that Vale of Brazil, the world's largest miner which recently has expanded into fertilisers, could be a potential candidate for a deal as well. But PotashCorp which now trades above $150 prompt could go for an offer of $150-160 according to hedge funds and Morgan Stanley - who raised their TP to $160.
According to one corporate lawyer if PotashGroup's shareholders backed it: "A couple of recent decisions have thrown into question if the 'just say no' defence is available in Canada, especially if shareholders vote on the plan," meaning that regulators and others would need to get behind it.
Goldman Sachs, RBC Capital Markets and BofA Merrill Lynch are advising PotashCorp on the deal whilst JPMorgan, Toronto Dominion, Santander and Barclays Capital are financing the BHP Billiton bid.
© Copyright IBTimes 2023. All rights reserved.