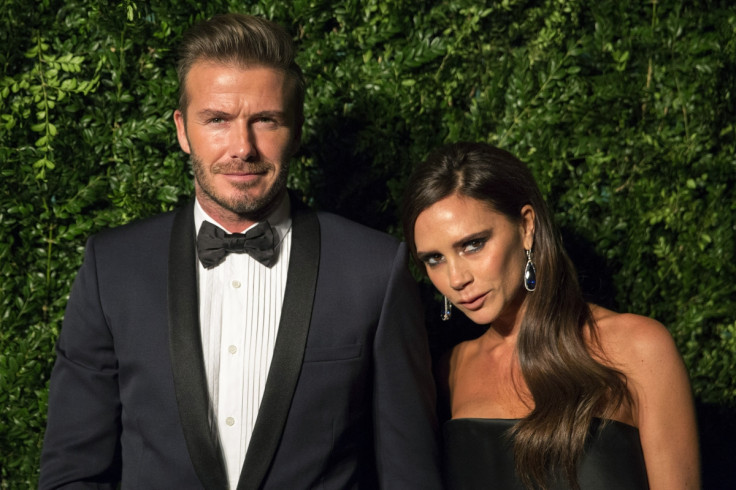 Celebrity couple David and Victoria Beckham's family is seen in a new light in Brooklyn's new photographs released from his debut photography book. The never-before seen portraits unveil some candid details including his risqué shots on the edge of a skyscraper and young Harper immersed in her notebooks.
The collection of almost 300 family photographs is a result of the eldest Beckham son's years of toil as he offers an insight into his life at home through his work. Aside from the images, the 18-year-old has even penned the foreword and the photo captions in his unreleased book.
Sharing a preview of the book that will be launched in London on 27th June, Penguin Random House said, "[it offers] his followers a rare glimpse at the world through his eyes". Brooklyn even shared a glimpse of his work on Instagram with a self-portrait and a title reading "what I see".
Among the released images, is one showing the teenager on a skateboard as he poses against a huge mirror in what seems to be the Beckham family kitchen in London.
The photography student, who is headed to the Manhattan arts' university, also stars in a risqué image on the edge of a high-rise building.
"Don't try this at home; my parents were so angry when they saw this. So stupid. Cool shot though," the accompanying photo caption read.
Brooklyn also captured his 14-year-old brother, Romeo in a brooding stance as he waits for their sister with a bunch of flowers in his hand. "Romeo and I were waiting to see our sister's ballet recital and we bought her flowers. I love this picture," he wrote.
Youngest Beckham member, Harper, features in one of the most adorable images, studiously scribbling at the dinner table. About the photo, the artist recalls, "My sister loves drawing. I taught her and we do it together sometimes. This is her at the kitchen table."
Proud mum and dad too make an appearance in the middle of their daily hustle at the Beckham household. As one would imagine, it was indeed a task for Brooklyn to get his famous parents' approval for the photographs.
"Took bloody ages. Most times, I'm secretive about taking them. If my mum sees me taking a picture, she kind of poses and stuff, and I don't really like that," he adds about his work.