Saul "Canelo" Alvarez believes that a high-profile bout between retired one-time opponent Floyd Mayweather Jr andUFC kingpin Conor McGregor would be a "joke for boxing". Speculation regarding a lucrative meeting between arguably the two biggest names in combat sports has ramped up in recent weeks, with the prospect seemingly morphing from unlikely pipe dream to serious possibility primarily due to the lavish sums of money sure to be involved.
While some have embraced the thought of two globally renowned superstars and accomplished trash-talkers going head-to-head, many others point out that such a contest would be hopelessly lopsided. This is chiefly due to Mayweather's superior boxing skills and defensive ring craft fine tuned during an illustrious career in which he won 15 world titles in five different weight divisions before tying heavyweight icon Rocky Marciano's formidable undefeated record of 49-0.
"It's a joke for boxing if that happens," WBO light-middleweight champion Canelo, who last month confirmed that he would be facing Julio Cesar Chavez Jr on 6 May in an eagerly-anticipated Cinco de Mayo clash between Mexico's favourite sons, told Reuters of a potential Mayweather-McGregor contest.
"It is a businessman fight," Chavez added. "I like to fight a serious fight."
Canelo is only too aware of Mayweather's undeniable quality. The 26-year-old, despite being much the bigger fighter, suffered his only professional defeat to date against "Money" in September 2013 and missed the chance to unify the light-middleweight division, being made to look sluggish during a typically efficient masterclass from the American.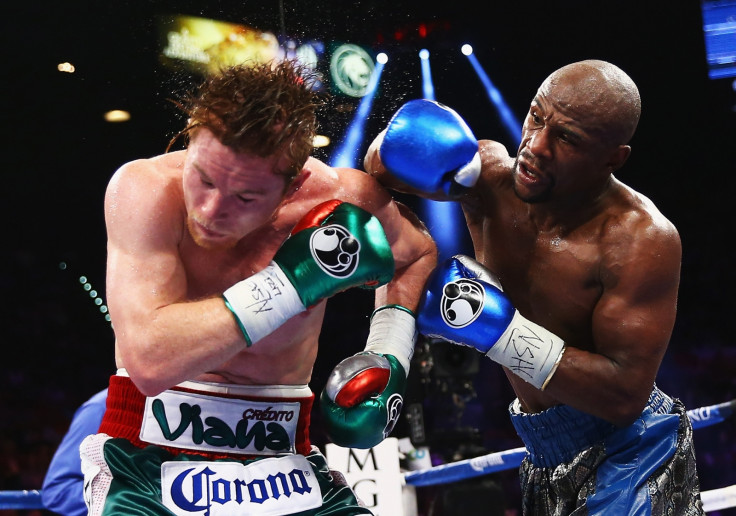 Despite making millions in the brutal world of MMA, the ambidextrous McGregor did box as a teenager and has built a reputation as a lethal and powerful striker during his journey to the summit of the UFC. When asked during a recent in-depth interview with GQ magazine if he would have to do anything differently in order to be competitive in the squared circle, the typically brash "Notorious", granted a Californian boxing license in December, claimed he possesses the power necessary to knock an ageing Mayweather out.
"We're talking about boxing," he admitted. "That's it. But again, age waits for no man. He's 40 years of age. He's a little... he's got a little head on him. Honestly, my fist is bigger than his head. I sleep people. I put people unconscious. I'm stating facts. If I hit that man, his head is gonna go into the bleachers. You understand that? If I crack that little head of his, it's gonna go clean off his shoulders and up into the bleachers."