'Cannibal Cop' Gilberto Valle found not guilty of conspiring to kill and eat women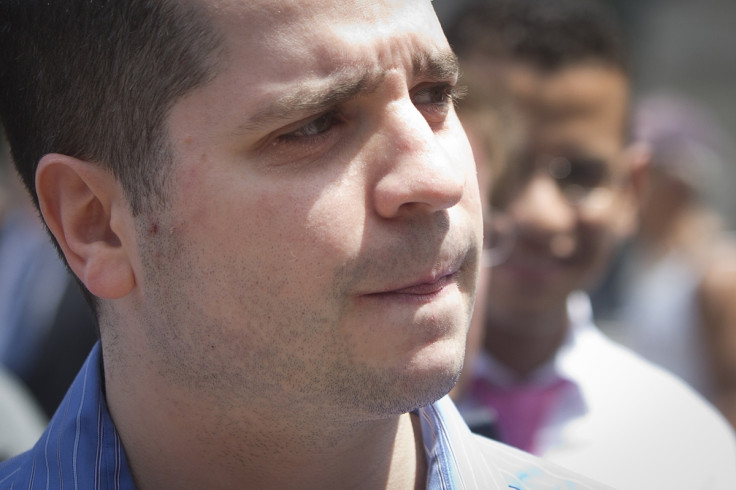 Former New York City Police Officer Gilberto Valle, dubbed the "Cannibal Cop" by the media, was cleared of all charges by a Manhattan federal appeals court on 3 December. The overturn of the charges comes more than two years after he was convicted of plotting to kill and eat women.
Valle, who was found guilty in March 2013, had originally been convicted of conspiring to kidnap women and of illegally accessing a New York Police Department (NYPD) database to collect information on potential targets. In 2014, a judge threw out his conviction on the conspiracy charge, Reuters reported. The 2nd US Circuit Court of Appeals in New York affirmed that decision in a 2-1 ruling.
"We are loathe to give the government power to punish us for our thoughts and not our actions," Circuit Judge Barrington Parker wrote for the majority. "That includes the power to criminalise an individual's expression of sexual fantasies, no matter how perverse or disturbing." Parker continued, "This is a case about the line between fantasy and criminal intent. Fantasising about committing a crime, even a crime of violence against a real person whom you know, is not a crime."
According to Reuters, the appeals court also reversed Valle's conviction for misusing the police database. The court found that federal law does not prohibit people from accessing a computer they are typically authorised to use, even if they are doing it for an improper reason.
In his dissent, Circuit Judge Chester Straub argued that Valle should be convicted of both charges, Reuters reported. "It was, and remains, for the jury to determine the factual question of whether Valle had criminal intent," Straub wrote. "The jury considered and rejected Valle's defence that he was simply pretending to commit a crime."
Newsday reported that the appeals court's ruling means that the 31-year-old former police officer spent 21 months in prison without committing a crime in the eyes of the law. Valle was released in July, after US District Judge Paul Gardephe overturned his conspiracy conviction.
Manhattan US Attorney Preet Bharara's spokesman said the office had no comment after the ruling. However, Valle released a statement through his lawyers, saying, "This ruling is a very important victory not just for Mr Valle, who has now been cleared of all criminal charges, but for an open society that treasures freedom of thought and expression."
© Copyright IBTimes 2023. All rights reserved.