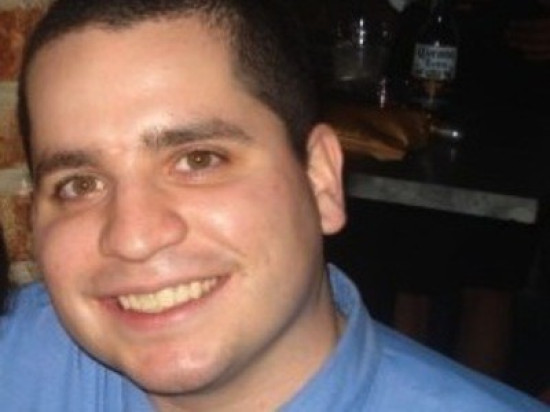 A former New York police officer who was found guilty of plotting to kidnap, kill and eat women has had his conviction overturned.
Gilberto Valle, dubbed the Cannibal Cop, was found guilty of conspiracy to kidnap and kill women last March, but has been in custody awaiting sentence ever since.
Lawyers argued Valle, who faced a life sentence, had no intention of acting out the "twisted, ugly fantasies" he made online, which included discussing how he intended to kill and cook his wife and her friends.
Judge Paul Gardephe has now ruled that the evidence shows it is "more likely than not the case" that Valle's online discussions were merely just fantasy role-play.
"Despite the highly disturbing nature of Valle's deviant and depraved sexual interests, his chats and emails about these interests are not sufficient — standing alone — to make out the elements of conspiracy to commit kidnapping," he added.
No women were ever harmed at the hands of Valle, but prosecutor Hadassa Waxman argued he had "crossed the line" and had entered a world of reality.
"He would have carried out a plan if he thought he could get away with it," she told the jury during the trial.
The court heard how Valle, a police officer for six years, would talk about killing and eating women in online fetish chat rooms.
During these discussions he would say how he wanted to put one in a suitcase before being taken her away and murdering her, as well as discussing with another online users how they would kill one woman by cooking her over an open fire and then use her severed head as a centrepiece while they ate her.
It was also alleged Valle plotted to use chloroform to knock out his victims and spoke of how his oven was big enough to cook a person if he "folded their legs".
The judge upheld Valle's conviction relating to the illegal use of a police database to make a list of "targets", which carries a maximum sentence of one year.
"Gil Valle has been in jail for 18 long months, 7 months in solitary confinement, for a crime he absolutely didn't commit," stated his lawyer Julia Gatto.
"We're relieved he will be free and incredibly grateful to Judge Gardephe for upholding the awesome and fundamental legal principles at stake here, including our core freedom to be able to think what we want free of government intrusion."
Another of Valle's defence lawyers, Robert Baum, said his conviction set "a dangerous precedent" as it meant people could be "prosecuted for their thoughts".