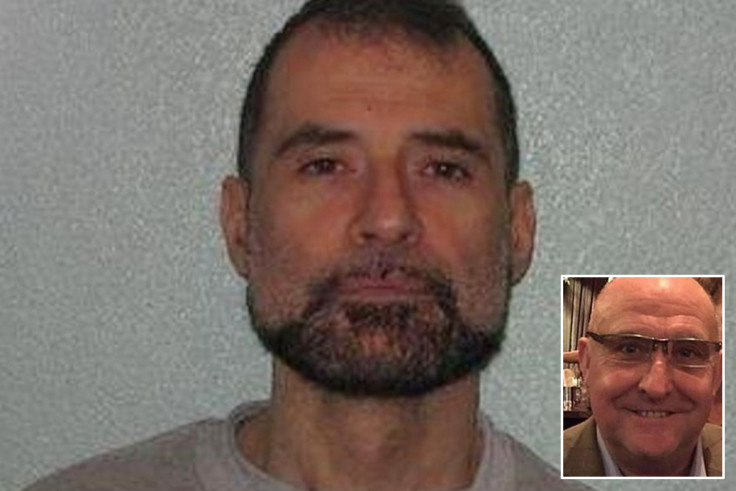 A Breaking Bad fanatic who strangled a police officer he met on a gay dating website before cutting up and dissolving his remains in a bath of acid has been jailed for life.
Italian-born Satanist Stefano Brizzi, 50, murdered PC Gordon Semple while high on crystal meth after meeting him on gay dating app Grindr.
Police believe Brizzo may have then eaten part of the Met Police officer's body as he attempted to get rid of it, with bite marks found on a piece of bone and evidence recovered showing one of PC Semple's legs had been cooked.
The IT worker admitted to butchering the 59-year-old victim's body but denied murder, claiming PC Semple died accidentally during a "sex game gone wrong" when a dog leash he was wearing slipped.
The jury convicted him of murder, however, after hearing it would have taken far longer for him to be strangled than Brizzi's account suggested.
Sentencing him to life in prison on Monday (12 December), a judge said he must serve at least 24 years behind bars. The trial saw the jury told extraordinary and gruesome details of the murder.
PC Semple – said to be in a same-sex relationship and who shared an interest in sadomasochism with his killer – had made contact with Brizzi on Grindr while he was on duty on 1 April.
The victim sent a message saying he was "free now for hot, dirty, sleazy" sex and went to the defendant's flat.
The prosecution argued Brizzi was agitated at the time after an earlier Grindr date fell through, and that he disliked PC Semple as he thought of him as fat. He strangled his victim and spent the remaining week dismembering and trying to dispose of his body.
Jurors were told "globules" of flesh floating in a bath full of acid were later discovered in his flat, with one of PC Semple's feet discovered my a member of the public after it had been thrown into the River Thames.
His crimes were said to partly stem from his obsession with the popular US television show Breaking Bad, in which a character, Jesse, (Aaron Paul) tries to dissolve a corpse in a bath of acid.
Police arrived at Brizzi's flat a week after PC Semple's death, on 7 April, after complaints from a neighbour about the smell.
The defendant allegedly let officers in wearing only sunglasses and pants, telling an officer: "I've tried to dissolve the body. I've killed a police officer. Satan told me to."
The jury heard how Brizzi, who came from a strict Catholic family and moved to the UK from Tuscany in 2010, had started taking crystal meth after being introduced to the drug by those on the chemsex scene.
He said he left his job at banking giant Morgan Stanley in February 2015 after developing an addiction to the drug – which he referred to as Nutella.
The Italian was interested in Satanic rituals, the jury was told, and had allegedly informed police after the discovery of PC Semple's remains that he'd heard Satan's voice saying: "You must kill."
As the grisly details of the murder were read to the court, Brizzi regularly broke down in tears, crying out "I'm sorry, I'm sorry".
The judge said there were "terrible features" of the case and that Brizzi's drug addiction had ruined his life. "Regret you express now for Mr Semple's death has to be seen against what you did over a number of days to his body," he said.