Cannibal Rats Infest Leicester Council Estate: Tenants Describe 'Living Nightmare'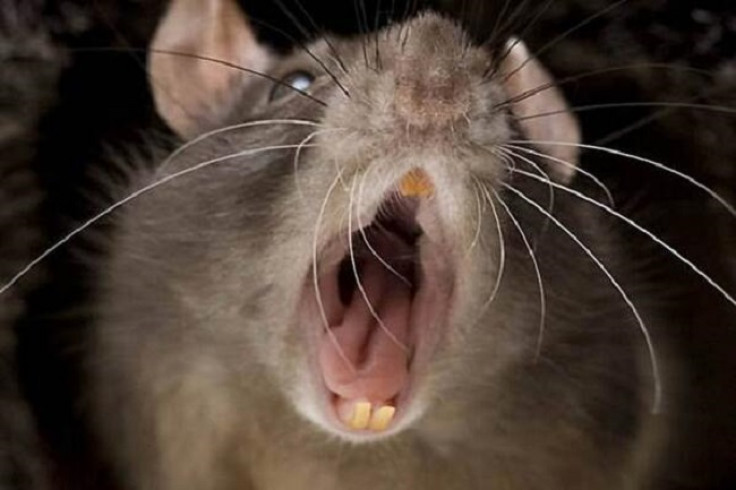 Cannibal rats which are eating their own babies are making lives of tenants 'a living nightmare' in Leicester.
Council tenants in flats in the Stocking Farm Estate want to be rehoused as far away as possible from the bloodthirsty vermin encamped in their roof and insulation spaces.
The situation has escalated so much that the rodents are not only gnawing furniture and urinating on clothes but are now eating each other and causing blood to seep through holes in the walls where they get in.
Resident Mary Anne Gibbard said the rodents have been gnawing on her furniture and clothes and leaving droppings and urine across her home.
"It's horrible," she told the Leicester Mercury.
"I can't sleep at night because I can hear them scurrying about. They're in the roof and behind the walls.
"There are holes where they get in and there has been blood coming out of one of them. The pest control man says they eat their own babies.
The 24-year-old said pest controllers set traps for the rats and have collected two or three carcasses a week, but the creatures were breeding faster than they could be killed.
Neighbour Kerry Pick, 28, a mum-of-two, said she was resorting to taking anti-depressants due to the misery.
Kerry added: "This has made our lives a living nightmare. In our attic there are lots, from babies to adults. It is disgusting and they have made me ill. Rat traps go off all night waking everyone up."
A Leicester City Council spokesman said: "Our pest control team has been working closely with the occupants of a number of flats in this building since the rat problem was first reported in October.
"We've made several visits to place traps, which have caught numerous rats.
"We've also made a number of structural repairs, including to the sewer system beneath the block.
"In some of the properties this action seems to have tackled the rat problem, but not in others.
"We are continuing investigations to establish the cause of the problem."
© Copyright IBTimes 2023. All rights reserved.