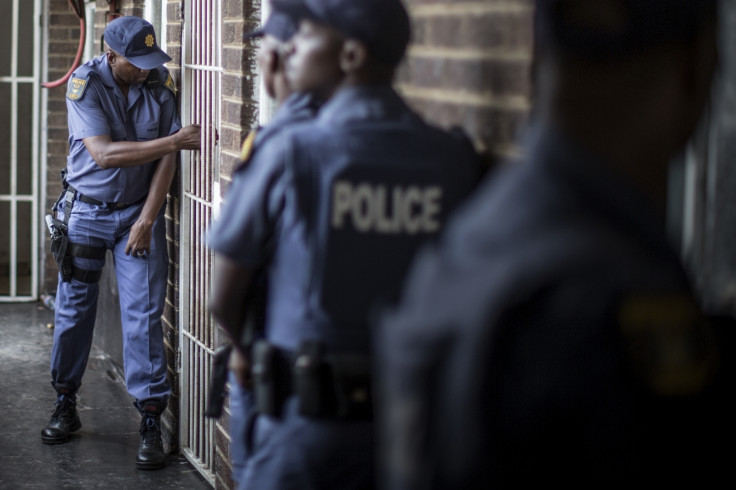 A man caught beheading and eating the flesh of a victim in South Africa earlier this month has died in hospital from gun wounds suffered to the arm, leg and abdomen during his arrest.
Aphiwe Mapekula, 23, reportedly abducted 35-year-old Thembisa Masumpa and brought her back to his home in KwaBhaca, formerly Mount Frere, in South Africa on 9 September. Police said the man was still eating his victim's raw flesh when he was approached by officers.
Mapekula reportedly ignored several warning shots from police and local news reports claimed that even after being wounded he continued to feed on Masumpa, who he had also beheaded.
Authorities said they were forced to take him down after he came at them with a knife.
He died three days later, on 12 September, confirmed health department spokesperson Sizwe Kupelo.
"He was admitted to the Nelson Mandela Central Hospital after being transferred from Madzikane KaZulu Hospital with gunshot wounds, and needed emergency surgery. He unfortunately died in the early hours [...] at about 4.35am," Kupelo said.
Police captain Edith Mjoko confirmed he was arrested after committing a cannibalistic act.
He described the case, saying: "A 23-year-old man took a woman by force from the main street to his home near the Engen Garage.
"He killed her with a knife by cutting her throat.
"When the mother of the suspect saw what was happening she rushed and called the police to the scene. When they arrived the suspect was busy eating the flesh of the deceased.
"Police ordered him to stop and to hand himself over. He went berserk and stormed at them with the knife. Several warning shots were fired to deter him but in vain."
The region's mayor, Bulelwa Mabengu, condemned the "unfortunate act of cannibalism" as an "inhumane act" according to a a statement published to her website.
"We have visited the family of the victim [...] and wish to plead with the media to provide the family enough space to deal with the matter," the statement read.
"I also believe that drugs and substance abuse was a major contributing factor and yearn to call upon law authorities to show a more proactive visibility in our area. The municipality will however be having more private consultation sessions with the family of the victim."
On 27 March this year, five Nigerian students living near the capital of Near Delhi were accused of cannibalism following the death of a teenage bot in the region.
More recently, in late-August, three men in South Africa were accused of cannibalism after one of them reportedly entered a police station and claimed he was "tired of eating human flesh", producing part of a human leg and hand as evidence. The case remains ongoing.